Do you want to have electronics skills? The best learning is making a simple electronic project. There are over 99+ posts on my site. I like the simple electronics projects that worked surely. You also are like me. Because I know that you need to have a great experience.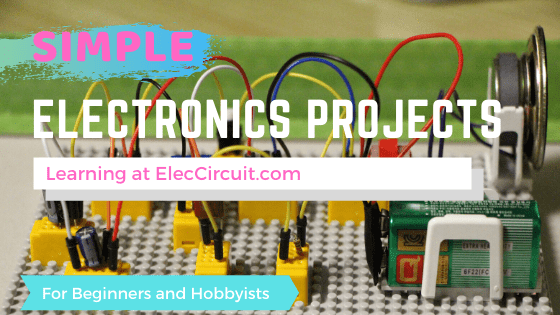 Searching them as you want in categories, may be difficult for you. So, I will show you the top 100 list of projects.
I like small or mini-projects using simple and low cost. Like diodes, transistors, digital electronics ICs and more.
Imagine you need a LED flasher circuit. You have many choices to do.
first, transistors circuit. Second, 555 timer version. And later, Arduino.
Which is better? For me, Easy and cheap is better. I pick the transistor version first. Then, IC-555 or op-amp. For Arduino is so expensive for only LED blink.
Who is suitable for these? …
Those who interested as a hobby
Student schools
ECE(Electronics and Communication Engineering)
EEE(Electrical and Electronics Engineering) students
Those who are interested as a hobby. Some are over 60 years old and love Electronics too.
Also, study homeschooling the same as us.
It is good learning by doing!
If the project does not work, we learn the solution. It is not a failure, but it is another way of learning.
Most simple electronic circuits, we assemble on a universal PCB Board. Because cheaper and faster than buying KITS.
If you try to create these mini electronic projects with small circuits. And get the results out.
Please remember to share it with us.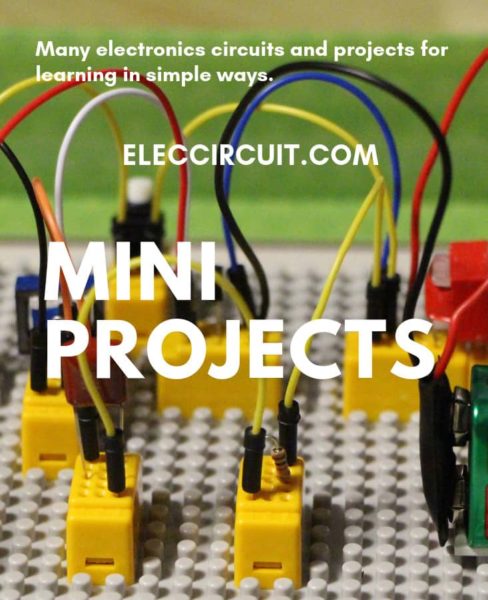 Any success or failure is a good learning
I tell you frankly that I did not test all the Electronic circuits Projects shown on this website. So there might be some circuits that do not work well as they should be.
Anyone who tests and finds some projects that do not work at all or do not work well. Please inform me so that we will find out together what the problems are.
Anyways, some friends have built some projects as same as those shown on the website. And found that they worked well.
I believe that any success and failure of the projects are all good learning.
Top 100 Simple Electronics Projects for you
Power Amplifiers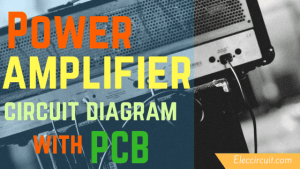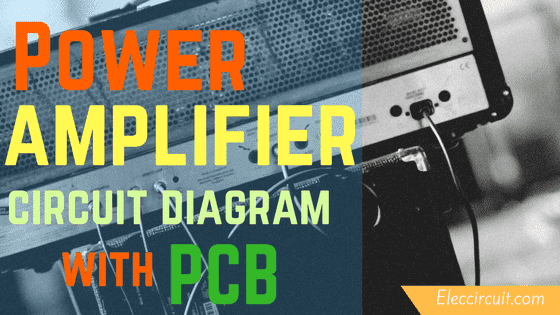 Do you want to listen to loud music? Yes, you need to use these power amplifiers.
I collect them on this post so easy to read.
See Top 5 Amplifier Projects
TDA2050 amplifier stereo 35W-75W
If you would like to build a HI-FI power amplifier project that power output size about 30 watts to 75W. […]
TDA2030 Bridge amplifier circuit with PCB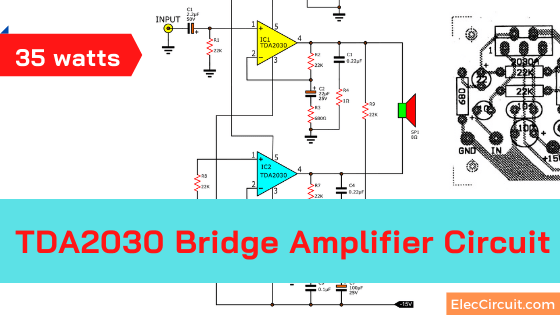 Use only one IC. Its output power is 14 watts. But if use 2 ICs mixed in Bridge BCL amplifier mode. Oh.. the output is 35 watts.

You can't find this circuit, right? These circuits I have chosen.
Click here: Power amplifier with PCB
Inverters
If you want to convert a DC low voltage to AC volt output. You should these circuits. See Top 10 list below.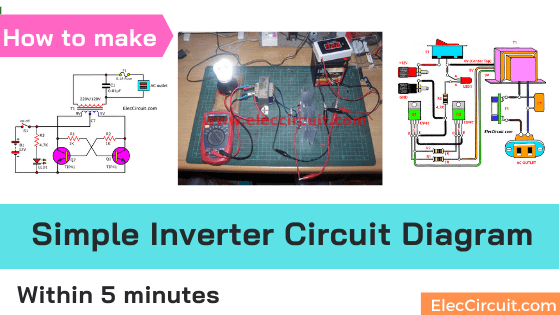 Making SIMPLE inverter circuit diagram in 5 min
If you have only 5 minutes, you need to use a small light bulb with a 12V battery. How to do it? This will show build the simplest inverter—just 2 transistors, 2 resistors, and a transformer only.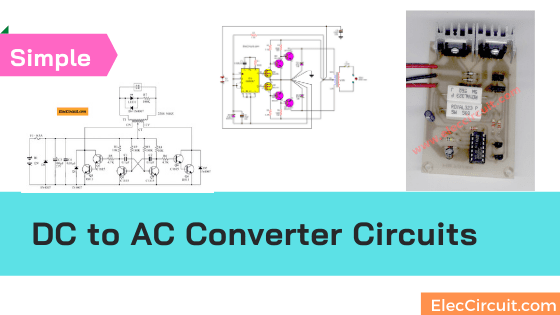 This is a simple DC to AC Converter circuit,to converts 12VDC to 220VAC 50Hz/110V 60Hz as adjust frequency output using CD4047,MOSFET,power transistor and more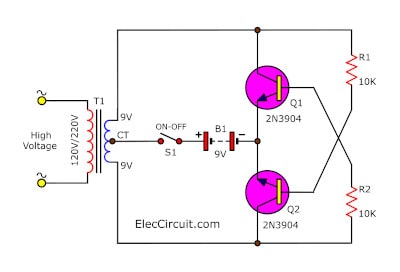 If you want to make a funny circuit for people. This circuit may make a laughter. It is a small high volts shock circuit. The output is low current. It is not harmful to people. On circuit has a few components just two small NPN transistors, 2 resistors, and a transformer. So easy to builds and inexpensive!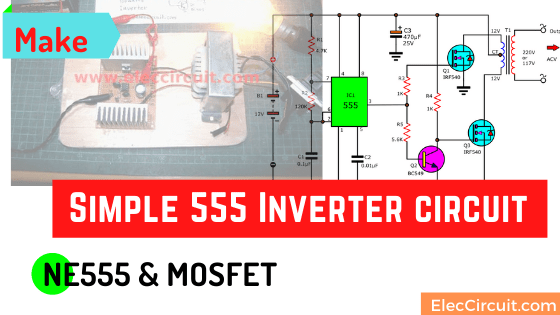 Make Simple 555 Inverter circuit using MOSFET
Here is ic 555 inverter circuit. is easy and small size. Because use NE555 and MOSFET as main. When use source is 12V battery will have output of 100 watts.[…]
Not only that you can see all at:: Inverter Circuits
Power Supplies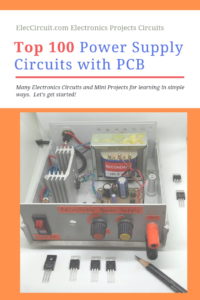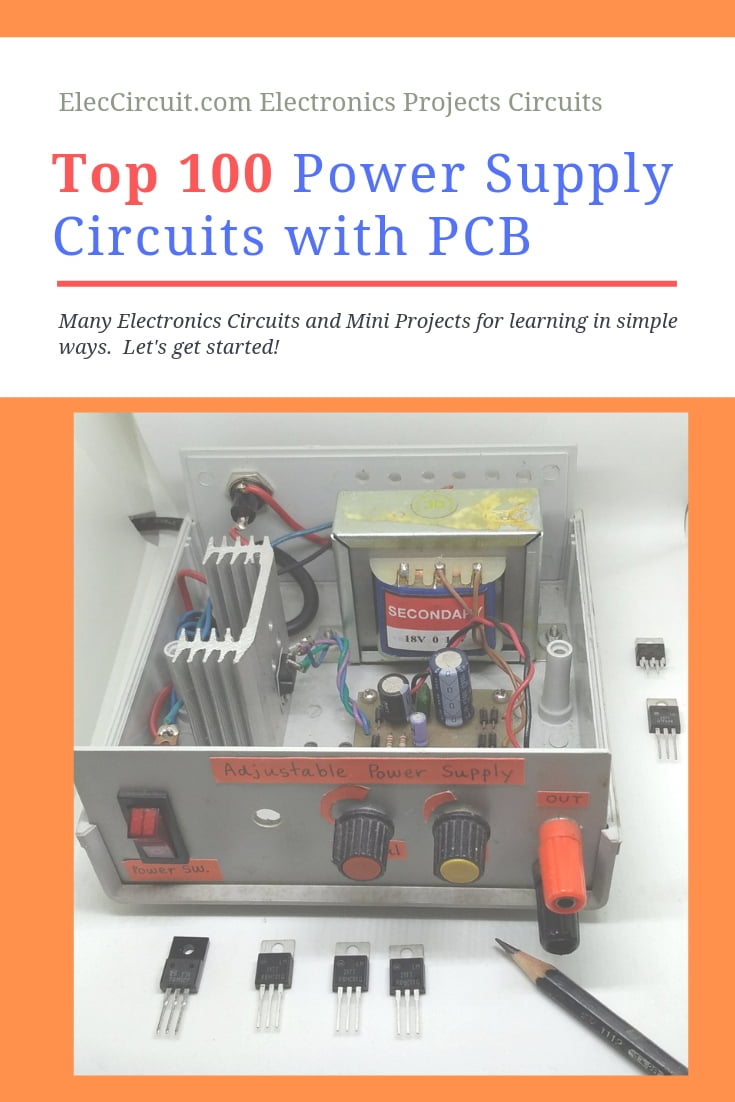 I love energy every circuit needs to use energy. So, I love to collect many power supply diagram. You may like them like that me.
12V to 5V converter step down regulator:
In many ways. To convert 12V source to 5V DC supply for digital circuit, microcontroller and More!
0-60V Dual Variable supply using LM317 & LM337:
This is a 0-60V, Dual Variable power supply circuit using LM317 and LM337 at 1.5A current so can build to easy with PCB layout, adjustable voltage VR1, VR2
Look more: Power Supply Projects
DC to DC converter
Battery chargers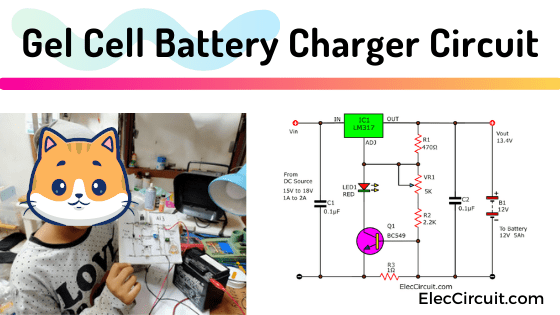 Gel cell battery charger circuit
It can charge any size of the Gel cell batteries and extend the life of the Gel Cell battery. While the circuit is running, the LED indicates charging.
Automatic battery charger circuit:
Using the small SCR and relay is cheap and can use all battery size by input source.
LM317 Lead Acid battery charger
Automatic Ni-MH battery charger
Portable power pack for mobile phones
Make solar aa battery charger by TL497
Converts a supply to automatic 12V charger
Battery full charge alarm circuit
Simple nicad battery charger circuit
Solar Cell
Others audio system
RF circuits
Oscillator generator
Dimmers and Controls
8 AC Light Dimmers:
Many ideas! Why use it? Imagine in your bedroom too bright. Change a light bulb to low watts. It is not convenient. So, if you can adjust brightness. Is it great? Also, reduce wastage of an iron solder and more.
Simple Light Activated Relay Circuit—If you are looking for a circuit that turns on the relay when light comes. It is a simple light activated relay circuit. It will control load on-off with light.

8 touch switch circuits projects—Many how to make a simple touch switch circuit project. To build easy. Using transistor and IC like 555 timers, 4011 CMOS, flip-flop IC.

AC Dimmer for LED Bulbs —Control brightness of LED lamps easily and save. Using 555 timer and TRIAC as main parts.

Timer & Delay
If you want to turn on a light for 2 hours. Or, you need limit time you kids watch the computer for 1 hour. These circuits may better tool for us. Look at below.
Protection
Motor controls
LED flasher, Lighting
Understand These About Xenon Flash Circuit—Before It's Too Late—Do you have ever seen the xenon flash? There are 3 xenon flash circuits. Although, these are easy and not more. But you may like it as a good basic teacher.
LED Flashers Circuits and Projects—See many LED flasher or Blinking LED circuits with PCB layout using transistors astable multivibrator as a low-frequency oscillator.
Simple 2 Lamp Flasher Circuit Using MOSFET—I like a Simple 2 Lamp flasher circuit using MOSFET. Also, it is an Astable Multivibrator. When you want a high-power lamp flasher. This is a better choice for you. Why?
How to Create Kids Automatic Night Light Circuit — Quickly learn transistor and LDR circuits. My children want to create a simple automatic night light circuit. It is special. Why? It will be light in the dark. This circuit uses 5 parts only and is cheap.
Simple High power 40 LED Flashlight
Simple AC mains voltage indicator circuit with LED—We have many ways to indicates an AC line. A good way, the AC mains voltage indicator circuit with a LED. It may be the best choice. It saves and to be easy.
Digital circuits
Meters, Detectors, Testers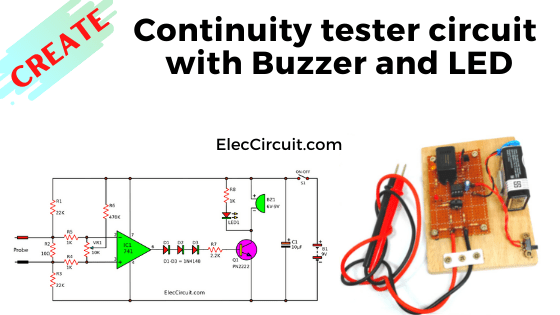 Continuity tester circuit with Buzzer and LED
Create continuity tester circuit with buzzer and LED for check solder joint defects, not kill components on PCB, as probe gives tiny current and voltage.
Simple temperature sensor diode 1N4148—Here is temperature sensor diode 1N4148 silicon type and 741 op-amp, so easy. The Output to a voltmeter. You will learn why diode becomes a temperature sensor.

VU-Meter
Tester
Tone Generator, Music, Melody
Alarm
Sirens
Electronics Learning
Get Updates via Email

We always try to make Electronics Learning Easy.