These are two simple Mini intercom circuit. They use IC-OP-amp as main parts.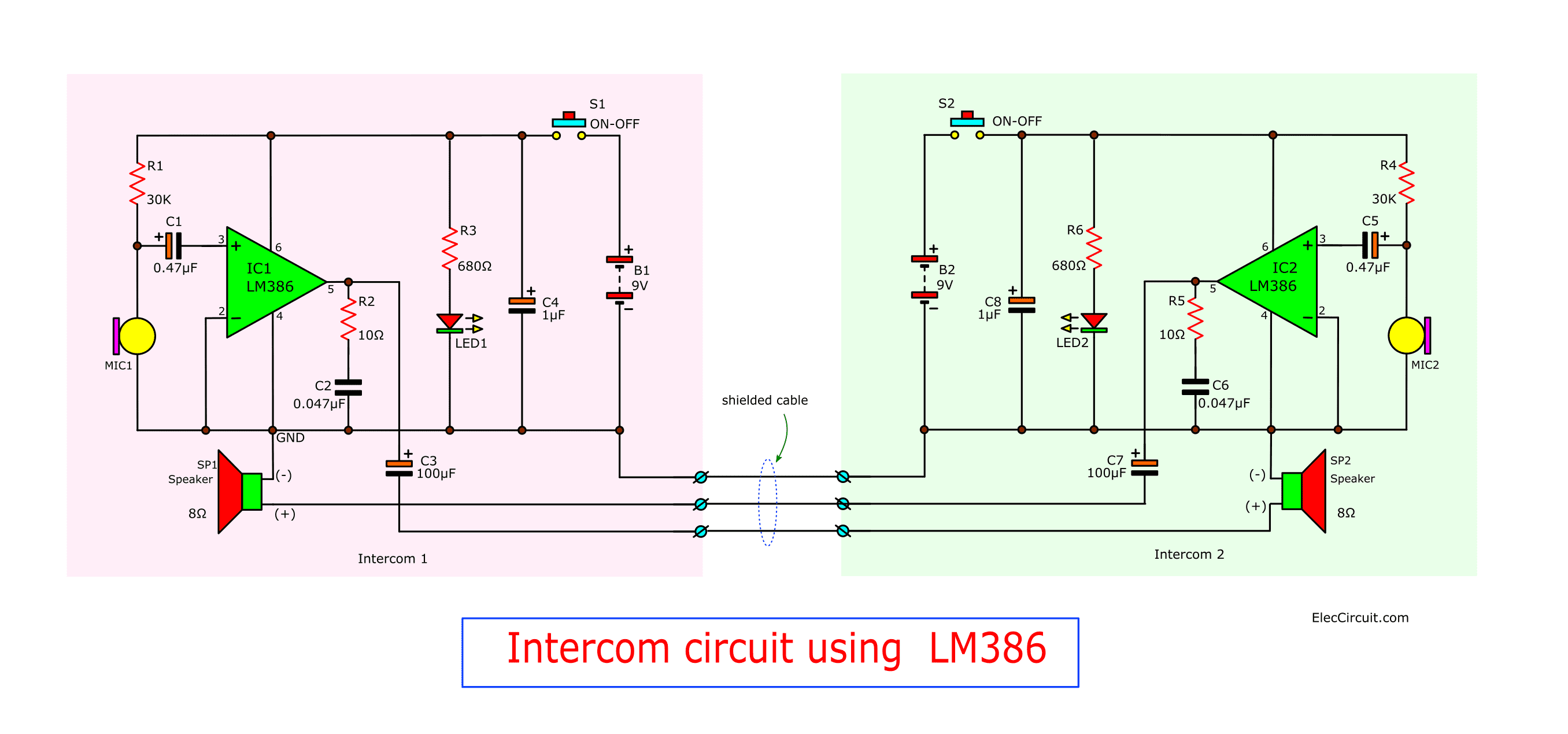 LM380 mini intercom circuit
It uses IC Op-amp number LM380 just one as a result can work already. When switch S1 stay in a position speaks loud show in circuit picture. The loudspeaker of mother station will perform to is microphone for drive op-amp. By change step up transformer or T1. The switch of child station will must is in a position listens. The voltage of power supply stay in 8-20 volts sections.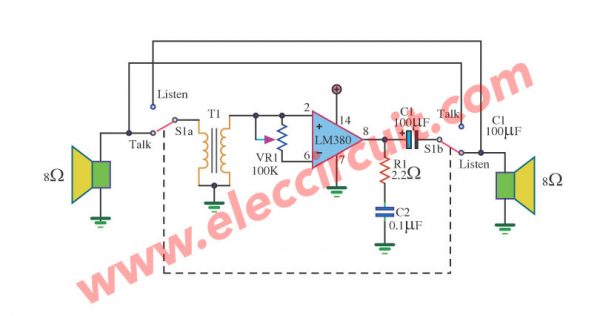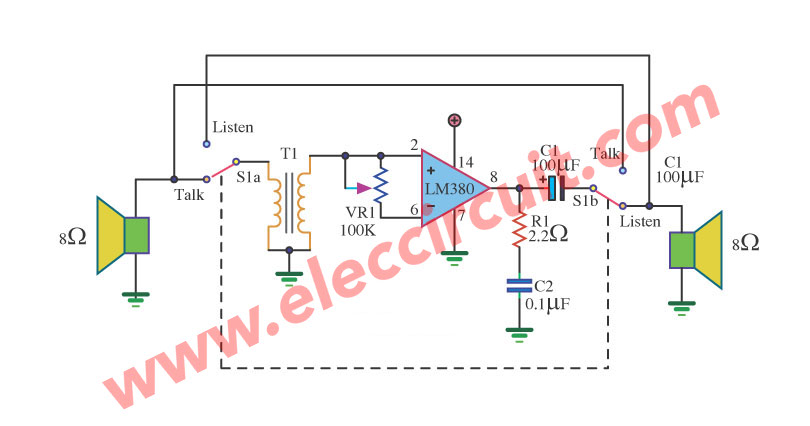 LM390 MiNi Intercom
Today we find many of the IC number LM390 in the old tool box. I see that my son is boring, and do not want him sitting to play the games computer all day so have new ideas. Let's make up an small intercom projects with old equipment.
In the figure simple circuit we used two the speaker, The first represents the microphone input. When talking they can hear the speaker output. We make the LM390 audio amplifier IC is small, only 1-3 watts. When a two series circuit, using switch to the choice between speaking and listening, it will be a small intercom.
See to Detail in Circuit.