If you are looking for a power amplifier circuit to make a project. In my site. You may find on categories:: Amplifiers.  But it makes you take long far. Also, use the search box at top right.  Which sometimes it may not look good.
Thus, I post this article, the collection of power amplifier circuit with PCB layout. I try to keep the top 108 circuits. So too hard for reading.  In the list below.  There are many levels of output. You can choose from 1 watt to 1,000 watts. OR,  By type of OCL, OTL, BCL.  Or, any Class Audio amplifier circuit diagram.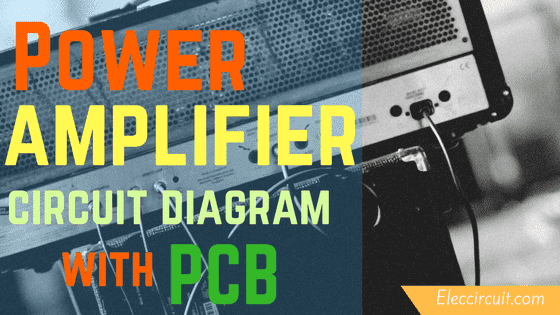 Only amplifiers are not enough. It needs preamplifiers, tone control, mixer, microphone preamplifier, VU-meter, Protection and more. Look at below!
Note: Before you will buy the parts and build the circuits. Please check and learn more. Some circuit is not a suitable beginner. Also, I never build it. So I cannot confirm. But if you love to make electronics. It will be your good experience surely.
Small-Power Amplifier, under 20W
They are suitable for a small application. For example, to increase the output of melody sound, for experiment Electronics learning.
MINI  Auto amplifier circuit
Between 20W to 50W range—If you are young. You will like this list. Imagine when you listen to music in your room. It is so happy!
Best for HOME—50W to 100W
Imagine you are watching a movie with your family. Sound power is very realistic with these circuits.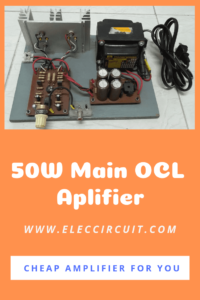 The popular 100W Power Amplifier circuit
When you have a mini party. You use this. Your friend will be amazing for your electronic skill. We love it.
High Audio Amplifier Circuit Diagram
More 101 watts up—They may be suitable for the beginner. They are PA Audio system and expensive. And take long times for making.
12V CAR Audio Amplifier circuits
All used in a car or in a house with a 12V DC power supply. Some circuit requires high current. Most use an IC chip. So easy and small.
PreAmplifiers – Pre MIC
Tone control & Graphic equalizer
Audio Projects
Controllers
More TAG
Sometimes, you may need to look at projects or circuits but you don't have the idea please see below. It may can help you!
:: ICs :: Transistor :: Bridge :: CAR
:: Cheap :: Class AB:: High End
:: High Power :: Home :: Linear OP-AMP
:: Microphone :: MOSFET:: OCL
:: OTL:: Audio :: RF :: Signal
ICs :