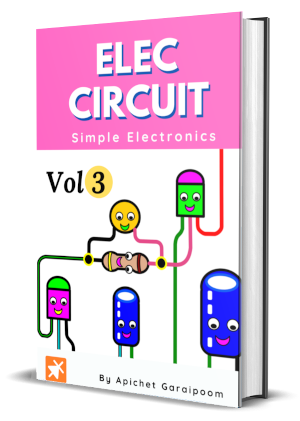 Do you want to download the PDF & all of these files?
Contents list
BASIC ELECTRONICS
Experiment TL431 circuits as shunt regulators and more
How Astable Multivibrator using Logic Gates work | Example Circuits
Experiment increase current of 7805 with 2N3055 transistors
Constant current circuit using transistors
CD4017 datasheet & Pinout and working explained
Recycling electronic circuit boards to build 5V Regulator
-Transistor series voltage regulator with overload and short circuit protection
DC to DC Buck converter working principle
Simple 12V transistor switching power supply
CD4047 Astable multivibrator circuit
What is switching power supply vs linear, and how does it work?
SMALL CIRCUITS
Toy Organ circuit using transistors
Clock generator circuit, 60Hz oscillator using MM5369
Continuity Tester Circuit with Buzzer and LED
1.2V AA Battery Solar Charger Circuit
Simple Condenser Mic Preamplifier Circuit using 2N3904
Non-contact AC voltage Detector using transistors and IC
Low Voltage Battery Indicator circuit using LM339
Automatic Solar Light circuit
Simple Coin Toss Game circuits diagram
We love Power supplies!
0-30V Variable Power Supply at 3A
9V Regulated Power Supply Circuit Diagram
USB 5V to 12V DC-DC Step-Up Converter circuit
5V Low Dropout Regulator Circuit using transistor and LED
3.7V to 5V Boost/Step-up DC converter circuit using MC34063
1.5V/3V Step down switching regulator(5V input) using KA34063
7805 Constant Current Battery Charger circuit
Gel cell battery charger circuit
How 741 Op-Amp Power supply Circuit works
Simple Variable power supply circuit 0-30V 2A
All are compiled in this eBook.
Thanks for your support.