If you need to build the amplifier circuit for your home. The TDA2030 Audio Amplifier Circuit may be the best choice.
Why?
Because it is a cheap IC and easy to use. Suitable for beginners thought will build the electroacoustic to listen to yourself.
These projects use IC of  SGS company TDA2030.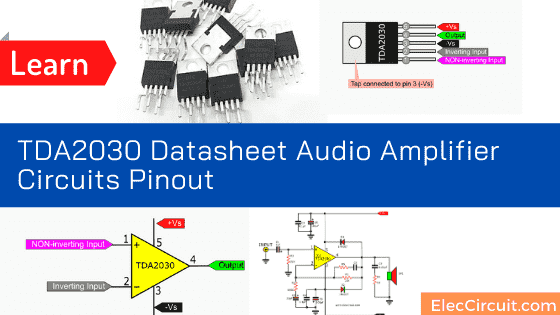 Which the SGS said that it is a great power amplifier IC on 5 pins form. And, setting a circuit on a class AB power amplifier.
The TDA2030 has high output current and very low harmonic and crossover distortion.
Also, This device has the short-circuit and the too high-temperature protection system.
As we experiment to build this project and listen to the sound quality nice. We turn the high volume for several hours. The TDA2030 is not hot or just warm. So, suitable for beginners to build this circuit to listen with yourself.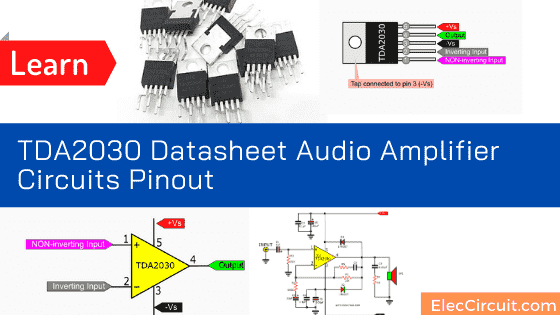 Technical Specifications
Maximum voltage supply used of +/- 18VDC
Begin working at the minimum voltage of +/- 6VDC
Power driver output 14W at 4Ω and 9W at 8Ω
The maximum current of 900mA
Frequency response range 10HZ-140KHz at -3dB
TDA2030 Pinout
I like this IC. Because it looks like transistor on TO-220, mini size. So, it is so easy to install on a heatsink.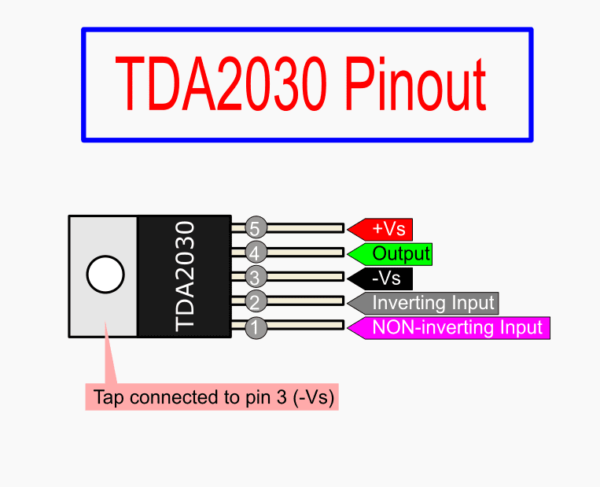 Look at a pin connection of top view. The tap connects to -Vs pin.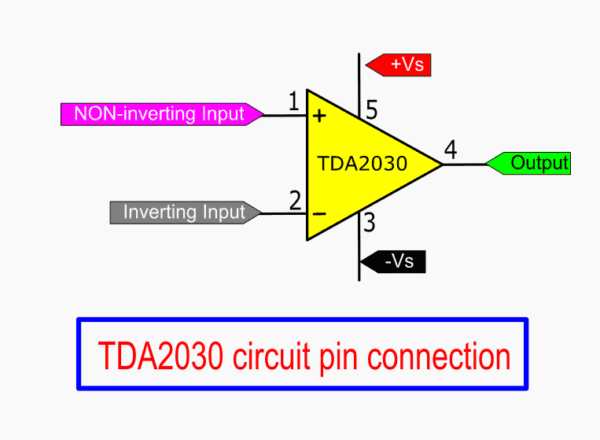 Look at the typical Application circuit diagram.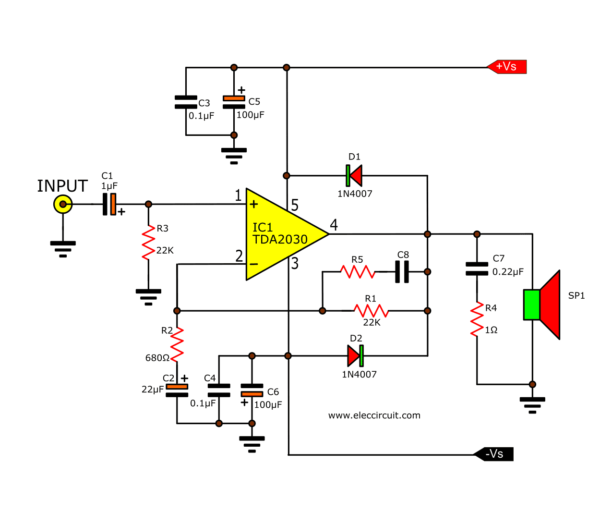 Also, you look at its circuit symbol pin connection below.

The TDA2030 integrated circuit is the best choice to make good audio amplifier circuit. It is used to make many amplifier outputs 10 watts to 200 watts. And a lot of types, Mono or Stereo, OTL, OCL, BCL (Bridge amplifier). Example, the super Bridge 120 Watts—I love it. Because of small, easy using, and cheap.
We can build more circuits with it below.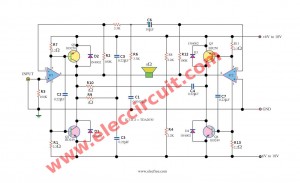 14W TDA20130 Stereo amplifier circuit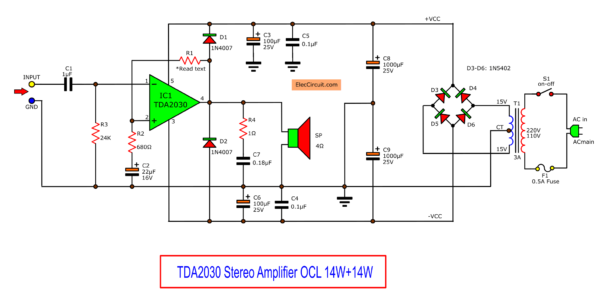 More clear new design
This is an OCL stereo amplifier using TDA2030. It is suitable for a small room as the output power of 14 watts + 14 watts at 4 ohms speaker. Also, you can build it easily with the PCB layout. And using a few components with 15 dual power supply for TDA2030. Continue Reading

Old version
30W TDA2030 transistor Amp with PCB
Versatile Power Amplifier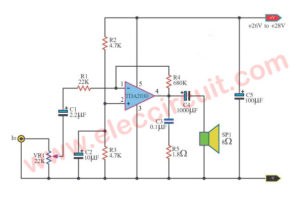 The multi-purpose Amplifier using TDA2030 circuit. It has power 8W(RMS) at 8Ω loudspeakers. It has low noise be valuable THD (Total harmonic distortion) 0.1%. When friends use Power supply Voltage Source 28V at 4Ω loudspeakers. It has the output power of 12W. But be high class the noise increases to are 2 times.
Besides still three be usable with Volt supply about 9V. but there is the electric power is down respectively. The VR1 use for Volume popularity level of a sound signal.
If you cannot find 22K potentiometer. You can use 50K instead. Look at others detail about TDA2030.
Mini main Power Amplifier with PCB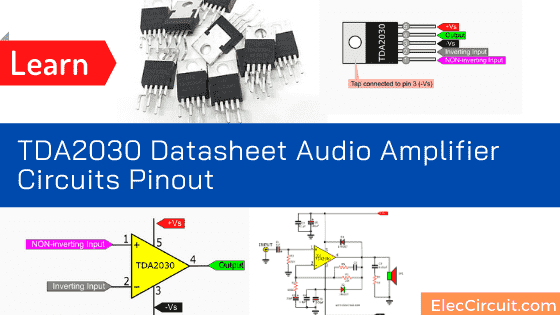 PCB of 15W OTL Power Amplifier using TDA2030
This is the main power amplifier of 15W OTL at 8Ω loudspeakers. You should use power supply at least of 24V 1A for MONO.
It is specified with PCB layout you can try to build this project.
TDA2030 Bridge Amplifier circuit, 35 watts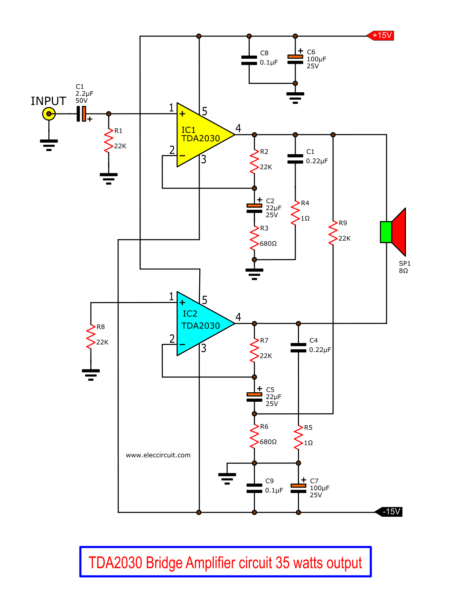 If you want a higher sound than only one. You can use this circuit. We called the TDA2030 Bridge amplifier. It is direct coupling to a speaker to be like OCL amplifier. But uses two ICs and more current in Still using the same voltage. Continue reading
More external circuit ideas
TDA2030 Audio Amplifier Circuits