Do you want to have electronics skills? The best learning is making a simple electronic project. There are over 250+ posts on my site. I like the simple electronics projects worked surely. You also are like me. Because I know that you need to have a great experience.
Searching they as you want in categories, may be difficult for you.  So, I will show you the top 100 list of projects.
They are ideal for student schools, ECE(Electronics and Communication Engineering), EEE(Electrical and Electronics Engineering) students those who interested as a hobby or also study homeschooling same us.
Good learning is to do! If the project does not work, we learn the solution. It is not a failure, but it is another way of learning.
Most simple electronic circuits, we assemble on universal PCB Board because cheaper and faster than buy KITS.
If you try to create these electronic projects with the small circuits. And get the results out. Please remember to share it with us.

Power Amplifiers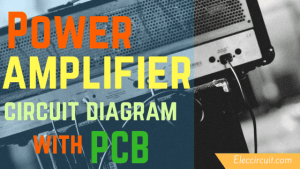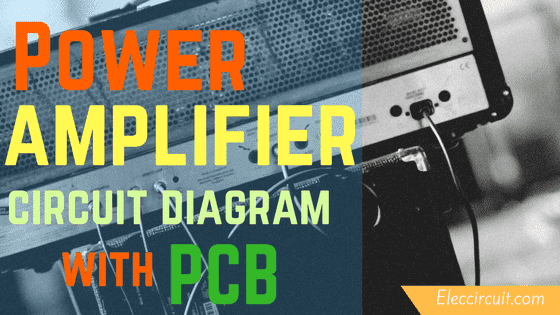 Do you want to listen to loud music? Yes, you need to use these power amplifiers. I collect them on this post so easy to read.
For example
Hi-Fi audio tone control project to tune smooth bass-treble with low distortion. Use low noise transistors Frequency response 20Hz-20KHz
Low watts Audio amplifier with PCB

This is my first audio amplifier circuit. I use LM386 as main, it is a low voltage (5V-12V) amplifier designed specifically for audio applications.Which can be used with a small 9 volts Battery operated. Current use as little as 5mA. And amplification up to 500 mW. The gain is internally set to 20.The gain can be increased to 200 by connecting a 10-uF capacitor across pins 1(+) and 8(-). Enough to expand the sound from a mobile phone to 3-inches loudspeaker easily.
This is my first stereo power amplifier circuit kits that can be used with a small 9 volt Battery Operated, Current use as little as 5 milliamps. And amplification up to 500 mW.
Look at more Click here:
Power amplifier with PCB

Inverters
If you want to convert a DC low voltage to AC volt output.  For example:
Simplest Inverter circuit using transistors



If you have only 5 minutes, but you need to use a small light bulb with a 12V battery.  How to do it? This will show build the simplest inverter. Just 2 transistors, 2 resistors, and a transformer only.
Small high volts shock

If you want to make a funny circuit for people. This circuit may make a laughter.  It is a small high volts shock circuit. The output is low current. It is not harmful to people. On circuit has a few components just two small NPN transistors, 2 resistors, and a transformer. So easy to builds and inexpensive!
Look more :: Inverter Circuits

Power Supplies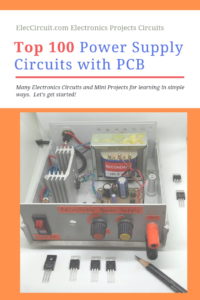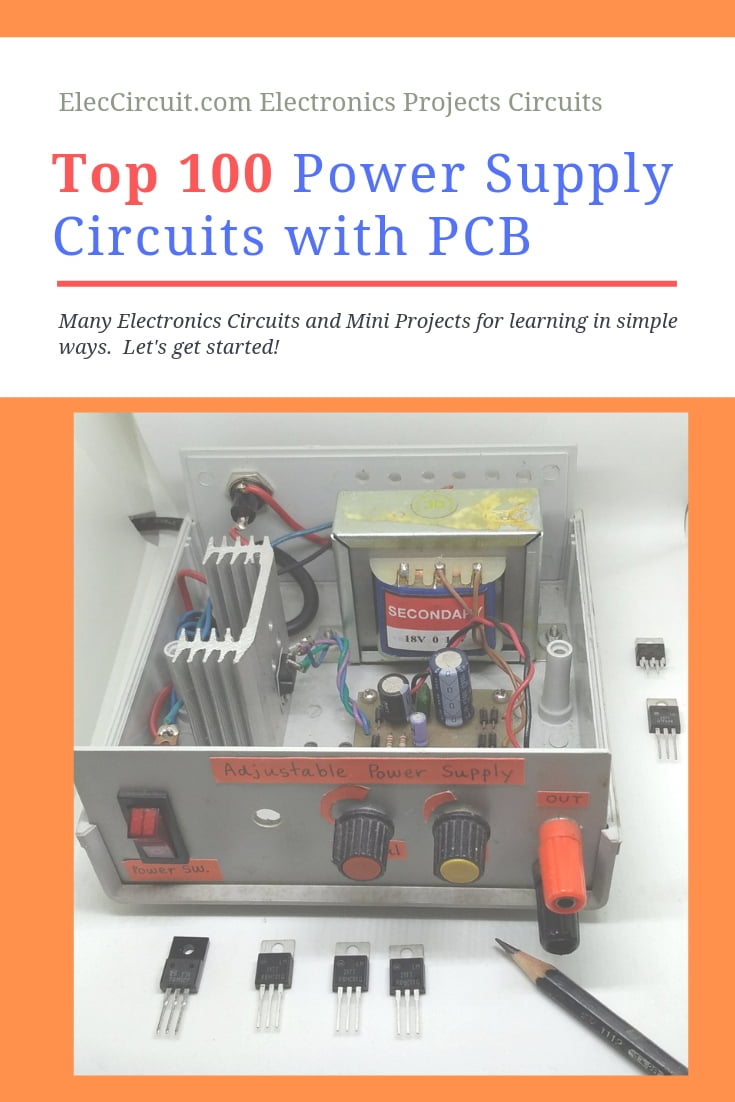 I love energy every circuit need to use energy. So, I love to collect many power supply diagram. You may like them like that me.
12V to 5V converter step down regulator in many ways. To convert 12V source to 5V DC supply for digital circuit, microcontroller and More!
0-60V Dual Variable supply using LM317 & LM337—This is a 0-60V, Dual Variable power supply circuit using LM317 and LM337 at 1.5A current so can build to easy with PCB layout, adjustable voltage VR1, VR2
Look more: Power Supply Projects
DC to DC converter
1.5V to 5V boost converter circuit for micro computer—Small appliances have microcomputer that requires 5V power supply. Why it can use only 1.5V battery? The 1.5V to 5V boost converter circuit inside them.
12V to 5V Converter

How to reduce 12V battery or others to DC 5V regulator. In many ways, as you need or your load. It is choosing is suitable for a job. To save time and money.

Battery chargers

Automatic battery charger circuit  This is Simple automatic battery charger circuit, using the small SCR and relay is cheap and can use all battery size by input source.
Solar Cell
Others audio system
RF circuits
Oscillator generator
Dimmers and Controls
Simple Light Activated Relay Circuit—If you are looking for a circuit that turns on the relay when a light comes. It is a simple light activated relay circuit. It will control load on-off with light.
7 touch switch circuits projects—Many how to make a simple touch switch circuit project. To build easy. Using transistor and IC like 555 timer, 4011 CMOS, flip-flop IC.
Timer & Delay
5-30 minuts timer alarm
This timer circuit uses a 555 IC timer with PCB. This is small, compact and portable. For the alarm by using the buzzer. We can select the time 5, 10, 15, and 30 minutes with S3 to S7 as the order.
Monostable multivibrator using 555 timer—These are many Monostable multivibrators using 555 timer. We use it as a timer for control a load, LEDs, driver relay. Which trigger them using a normal switch.
22 Second to 4 hour 4060 Alarm Clock Timer—If time isn't of the essence. Do not look at this project.
LED flasher, Lighting
Digital circuits
Meter, Detector
Simple temperature sensor diode 1N4148—Here is temperature sensor diode 1N4148 silicon type and 741 op-amp, so easy. The Output to a voltmeter. You will learn why diode becomes a temperature sensor.

VU-Meter
Tester
Tone Generator, Music, Melody
Alarm
Siren
555 Siren sound Generator—Using 555 timer is siren sound generator circuit projects, suitable for beginners. Easy and widely applied. IC is used as an astable multivibrator. Continue Reading
Protection
Motor control
Electronics Learning