This is 7W mono amplifier using the LM383 circuit.  It can amply the small sound small. Such as a radio including CD WALKMAN  to more powerful sound. The amplifier circuit can be up to 7 watts. It is enough to use a good listening room. And most importantly is a very simple circuit.
Operation of the circuit
To begin with, An input signal is coupling with the C1 pass into the pin 1 of IC1-LM383. The Amplifier output from pin 4.
Then, the signal flows through C3 increase in low-frequency stability better, before leaving to the speaker.
The R2 and R3 set the gain 100 times. Which is calculated from the (R3/R4) +1.
The C2 functions help in frequency response.
LM383 Power Amplifier OTL 5.5W For Car
This is CAR Power Amplifier circuit. It is a simple circuit that good Idea for real beginner.
I use IC number LM383 OTL Amp is main 's circuit. It has power output 5.5W min at speaker 4Ω and Voltage supply 12V to 14.4V.
It has body same the TDA2030 so should attach with a heatsink. When it works will very heat, may be damaged.
LM383 Datasheet
It is LM383 Amplifier circuit as high power amplifiers suited for an automotive application or many car systems. (14.4V supply) and use the high current capability of 3.5A. It is current limited and thermally protected.
The Features
– High peak current capability (3.5-amps).
– Large output voltage swing.
– Wide supply voltage range (5V-20V).
– Typical Single Supply Voltage: 9V;12V;15V;18V
– Maximum operating temperature: 70C
– Use a few external parts required.
– Low total harmonic distortion noise at 0.2% at 2Ω at 4 watts.
– Typical Out power X channels at Load: 11 watts at 1.6 ohms.
You can see circuits that use them below: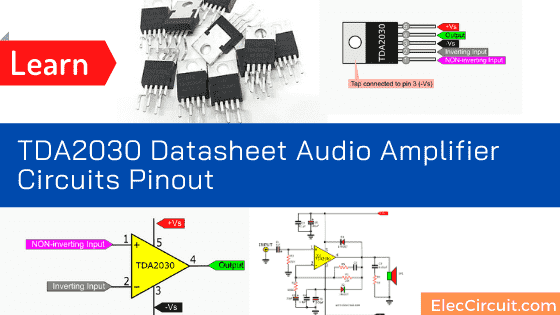 GET UPDATE VIA EMAIL
I always try to make Electronics Learning Easy.