This is a passive tone control circuit. You can adjust audio both bass and treble.  no the expansion but will give kind equipment R and C. It perform filter frequency then the circuit that build easy and must not use power supply. By can concede the porch with part power amplifier of output immediately.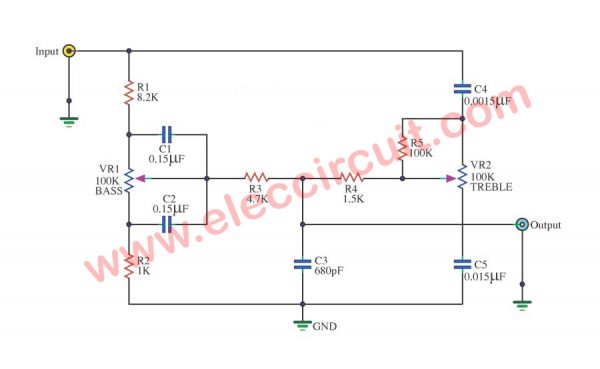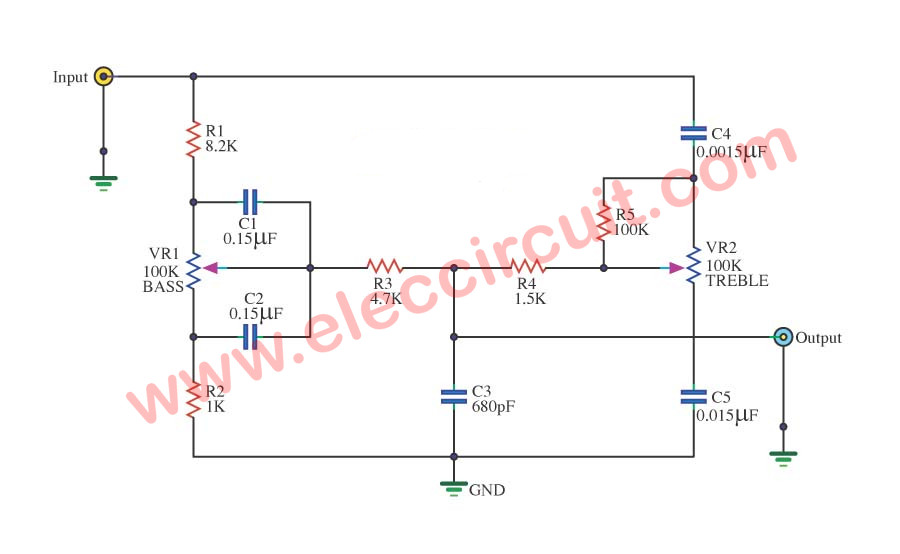 When feed input come in sound signal will that come in to separate is 2 the way by first way will change to come to a part filters low frequency for example R1, C1, C2, R2. By have VR1 be formed fine expansion way ratio low frequency is or sound in the sense of second a signal will change to come to a part filters tall frequency for example C4, R5, C5 by have VR2 be formed fine the value of tall frequency or treble a signal that depart a part filter tall frequency and low change R3 and R4 congregate then go out still output. By have C3 perform eradicate the noise goes out.
GET UPDATE VIA EMAIL
I always try to make Electronics Learning Easy.