This is TBA820m Amplifier circuit stereo 2W+2W, supply voltage 12V, Easy to build and cheap.
If you want mini amplifier circuit , as a result do not be defeated certainly. The sound will a little 2W+2W just but enough with 6 sizes are inch 8ohm loudspeakers. as a result still have a voice good loud the moderately. Request friends have fun the circuit amplifies this miniature please yes.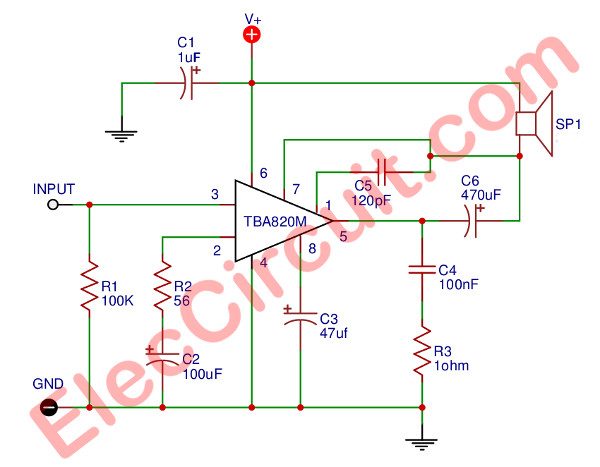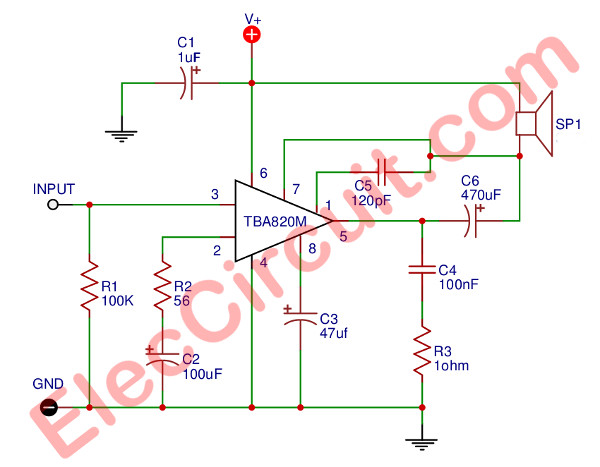 Circuit diagram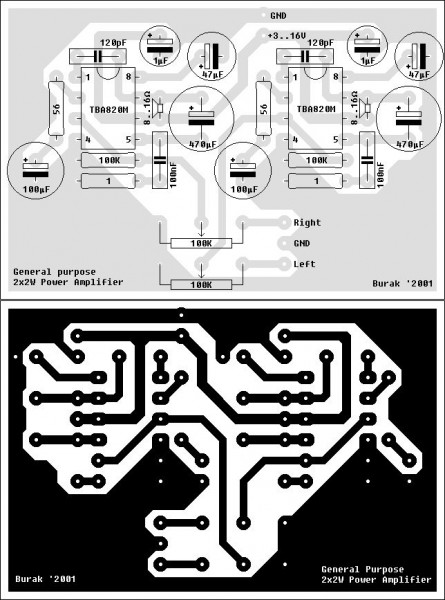 PCB- TDA820M Mini Amp 2W+2W
+++++++++++++++++++++++++++++++++++++++++++++
In Mono stye a few parts and very cheap!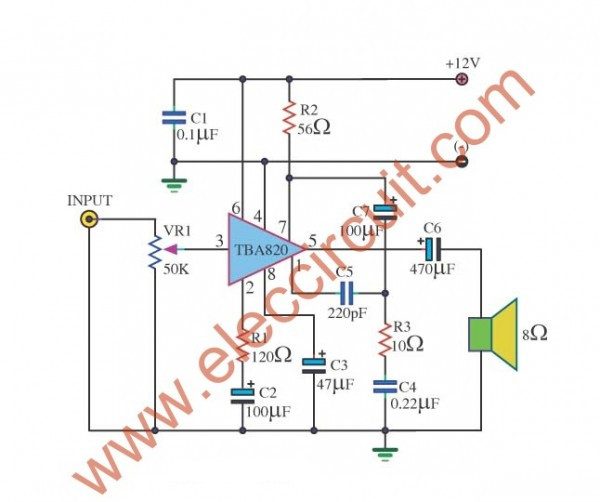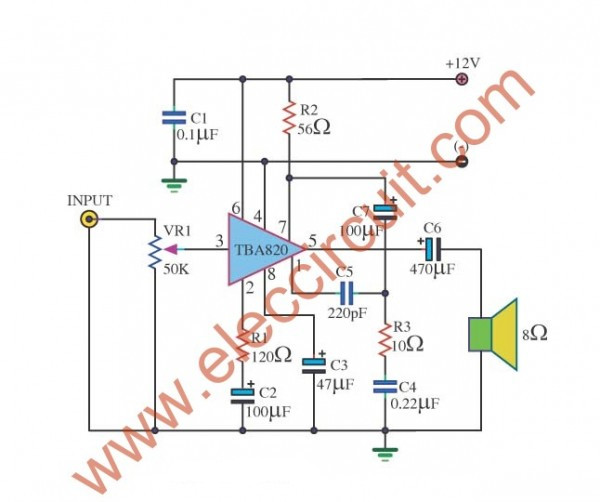 Here is Circuit Mini power amplifier low watt (1.2W Only).
IN circuit have IC TBA820,it old IC Audio amp.
+++++++++++++++++++++++++++++++++++++++++++++
We can use this IC in the telephone.
Telephone Amplifier by LF351+TBA820M
circuit Telephone Amplifier by LF351+TBA820M
If phone your light exceedingly ring. Invite come to this way. I thinks this circuit can help. It is Telephone Amplifier circuit. By have pillar equipment be IC LF351 perform enlarge telephone signal from pick up give the power goes up. Before transmit to IC TBA820M for amplify with a loudspeaker next sir. And VR1 perform fine the loud sound or the silent
is extremely fond of something. See circuit detail enhances in a picture.