Are you bored? Watching TV or playing games not your way. Let's do the Hobby Electronic Projects. I try to collect project lists. You may build quickly them when having free times. Most cheap and easy to find parts.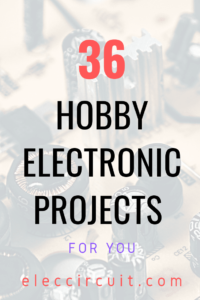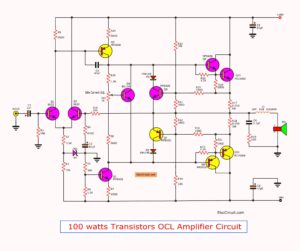 This 100W amplifier circuit using transistors, but very well OCL amplifier schematic. Use transistor MJ15003, MJ15004 as main. Power supply +38V 0 -38V 3A. […]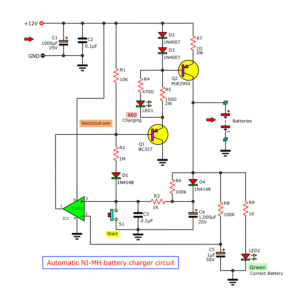 The project is the NiMH battery charger circuit on automatically shut off when fully charged. Can charge batteries 1-10 pcs. Depending on the input voltage […]

Simple electronic drum circuit project is an Instrument of this era really, various sound effects and many others, using digital IC and more…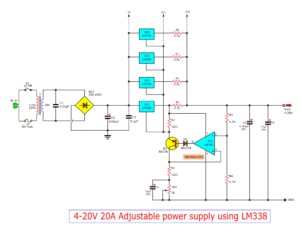 If you are looking for a high current Adjustable voltage regulator circuit. This may be a better choice for you.

It can give the output current 20A or 400watts and can adjust the voltage of 4 to 20V—or apply to 0 to 30V easily. It is good quality, excellent performance and durable with PCB.
40W transistor audio amplifier circuit with PCB

Good transistor audio amplifier circuit, at 40 watts OCL RMS using 2N3055+MJ2955 is easy to build, and very inexpensive. To use Power Supply +35V -35V 2A.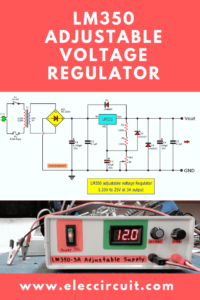 This is a 3A adjustable regulators using IC-LM350 that looks like LM317 Variable DC Power Supply, but high current higher 3A, adjust voltage 1.2V to 30V.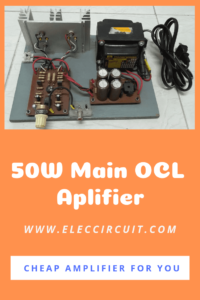 This 50W OCL main amplifier circuit has high quality and economical,it is designed simple, easily created, electronics rookie.cheap when compared to other
High quality, 3A adjustable voltage regulator. Using LM317 and 2N3055 so easy and cheap. Adjust voltage in steps 3V, 6V, 9V, 12V. And In fine, 1.25V to 20V.
This is a 0-60V, Dual Variable power supply circuit using LM317 and LM337 at 1.5A current so can builds to easy with PCB layout, adjustable voltage VR1,VR2 […]
This is the simplest automatic solar led light circuit that my son try to make it for a basic small solar charger. to use 2 x AA NI-MH battery total 2.4V

This is a simple Solar plant watering alarm circuit. It will sound alarms when the soil is dry. The trees have died. It the solar cell is 6V DC power supply…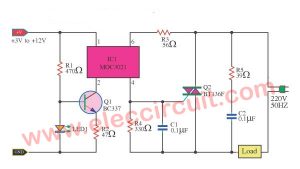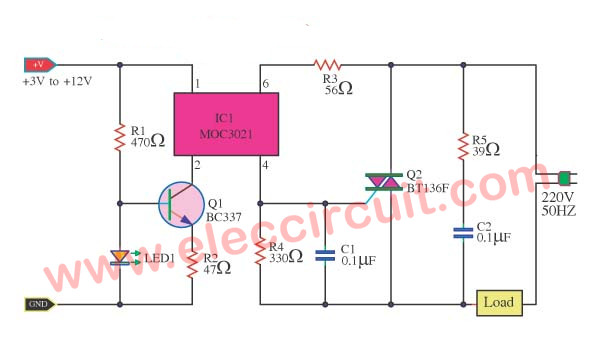 The special Relay that used replace normally relay, very fast contact load, low voltage input 3V to 24V only…
It is a guitar amplifier circuit diagram with PCB layout. Power output at 200 watts in super bridge model so help to you have a high-quality circuit in cheap. […]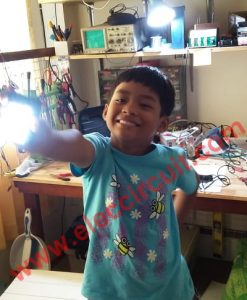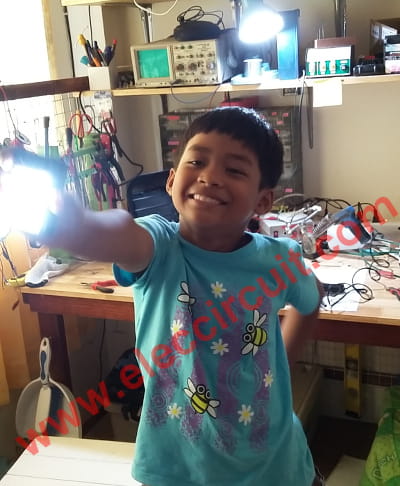 This is simple hight power LED flashlight,we use 24 LEDs super bright for display and 3 AA batteries and resistor for limit current so cheaper.
This is graphic equalizer circuit with PCB on 5 channel and 10 channel using LA3600. Cut frequencies of 50Hz, 200HZ,800Hz,3.2kHz10kHz. Supply voltage +12V. […]
This is a fast blinking LED bike light circuit For safety when the bike at night. We use two-NPN-PNP transistor oscillator circuit and RC circuit only show on 4 LEDs…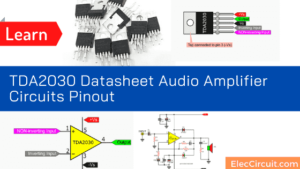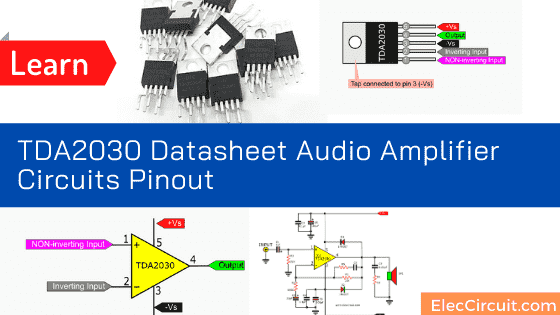 SEE! TDA2030 audio amplifier circuit. To make many amplifier 10W to 120W. Mono or Stereo and OTL, OCL, BCL (Bridge amplifier) I love it.
This is an AC variable power supply circuit that applies the output of 0-30V at 3A by use electronic components, bridge diode, and more, to control voltage[…]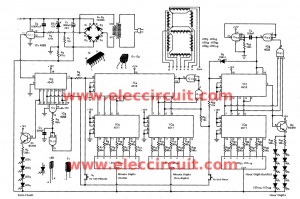 This is Big digital clock circuit without microcontroller, This projects use all CMOS ICs for learn digital and use 7 segment 6 inch LEDs and AC line 50Hz. […]
This infrared remote control can control working of 2 channel or can use to control two Electric appliance, each one on-off freely and a maximum of 300 watts on Control…
This is the cheap fire alarm circuit that Uses the principle of infrared sensor smoke. When cause events fire. The principle is simple and affordable.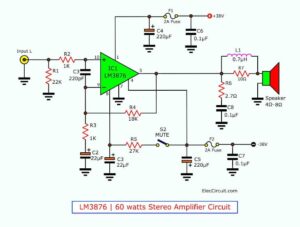 This is complete stereo amplifier circuit 60W +60 W without customizing. Which is easy to build, sound quality, and cheap because of the LM3876 works perfect. […]


Power bank mobile charger circuit project to backup energy when use portable mobile no electrical outlet. Use LM1086 as main on low dropout voltage. […]
This is 60W RMS OTL integrated audio amplifier circuit using 2N3055 and normal transistor so cheap and can build easily and It's durable and very loud sound […]
The integrated amplifier that is smaller. For listening in a small room. Must have good sound quality. Low noise and cheap.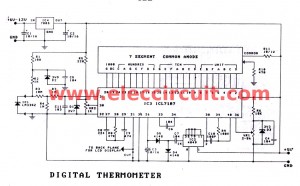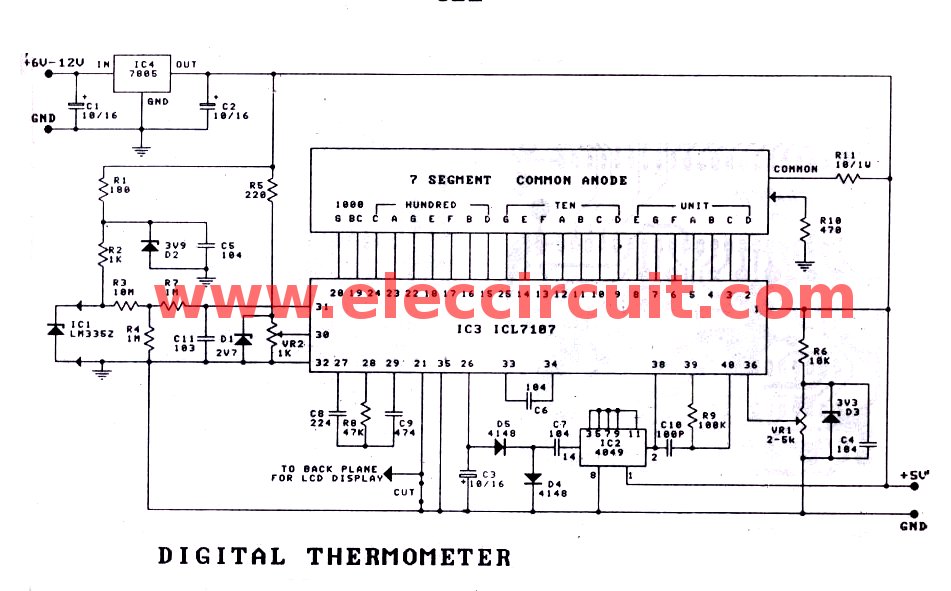 This is a digital temperature meter circuit that has High the accurate temperature measurement. it uses ICL7107 for LED 7 segment display and LM335 or LM135.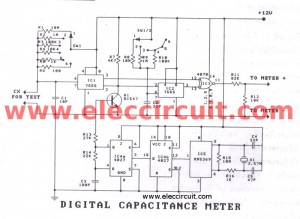 I recommend the digital capacitor meter projects. It can measure capacitors ranging from 1pF to 2,000 uF. Which covers almost all of the capacity. And cheaper […]
The super dimmer it is certainly better than the normal dimmer you are using now. It would be better, however, to try to prove it. Let's see how it works circuits.
This is a PIR motion sensor circuit. The movement lasted only one. the detection accuracy of Pyroelectric. As a product of a Passive infrared detector PIR. […]
This is high power music dancing light circuit, 4500 watts load using optoisolator so safe of AC line. It controls light flashing by music input, use Triac driver load.…
Build the Ultrasonic sensor circuit project with versatile controls. to radar systems, when we send out the waves, then detects the reflected back.
DC servo amplifier circuit, OCL Output 100w , use mosfet k134+j49 or Mosfet J162 + K1058, Output 112W at Speaker 8 OHM. Power Supply +56V/-56V 4A /Ch. […]
This digital echo stereo mixer project is circuits pioneering in echo circuit before using IC-BBD to the digital system. By using digital echo circuit.
2 channel OCL 100W stereo audio amplifier circuit. It uses STK4231 IC products to create a simple one all PCB, small and best economical.
This is 100 watts OTL amplifier circuit using a transistor, For a small PA system, in the village. The sound is very loud and very durable, easy to builds better […]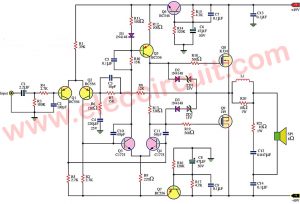 The first simple mosfet amplifier circuit with PCB, It most complete circuit. As a 60 watt power amplifier, this is sufficient for normal use in my home. […]
If you try to create these projects Or have any comments Do not delay. Hurry and tell us. Everyone wants to see you overcome the boredom.