Friends said the electronic Projects do not work. But any project in our the electronics Projects tested through the creation by me. Therefore, I guarantee that It certainly worked. You may need to see How to solder electronics for beginners.
When I was a beginner. Most projects do not work, because my solder joint is bad.
Look at the Figure below.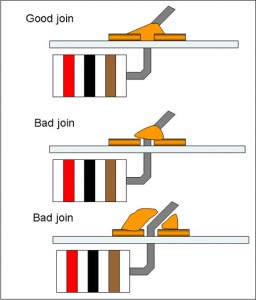 It may cause an electric current does not flow through the circuit devices. Or sometimes, I soldered too much until a short circuit. These are all the reasons the project is not working.
Good soldering requires great skill. Experience and Which has how as follows.
First, you should bend slightly device's leg.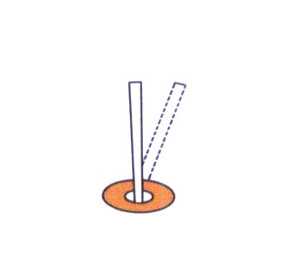 2. Bring a soldering iron tip to touch at the device's leg and pad for about 3-5 seconds. To absorbs heating from the tip of the iron to them approximately 300 ° C.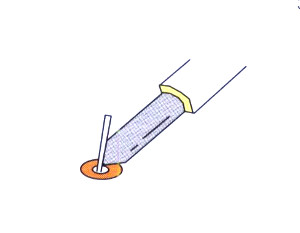 In normal use, you should setting watts at 20watts for a beginner because of not too hot when used for semiconductor parts. My friends used this soldering iron it can setting watts for all parts
3. Now at the leg of the component will very hot like an iron tip. So you can feed a lead solder to touch the component's leg until the solder melt full pad.
Do not feed solder to the tip of the iron.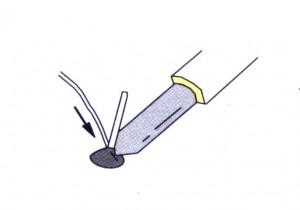 4. Then pull solder out, and still tip at solder joint for 3 seconds.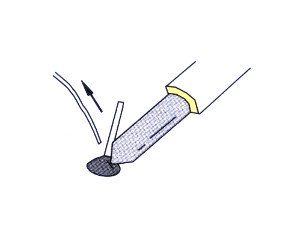 5. You can complete the soldering.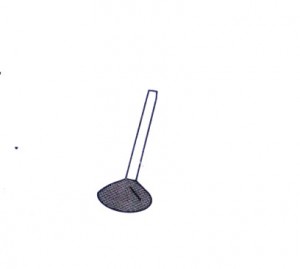 6. Use wire cutters to cut each wire just above joint, be carefully cut into solder joint.