A friend takes an interest to want to try build hi-fi power Amplifier the some one. He likes model class AB , because the sound is good. keen bass good distinct.I chooses this circuit gives him sees , be power Amplifier hi-fi OCL 120W rms sizes really,if use power supply circuit at enough good and use 8ohm size prominent point interesting loudspeakers. Of the circuit be use the transistor entirely have no the integrated circuit mixes. Then make bland good sound , for power supply voltage should use +40V GND -40V sizes give current about 4A. Other detail please see in circuit picture better.
120W rms power amp OCL Transistor bipolar
140W IGB power amplifier HIFI
As collect power amplifier hifi circuit come to many the circuit. Today I begs for to advise the circuit that uses IGB be important equipment. And still give tall drive arrives at 140W interesting good. This circuit still very bias keep well be amp class AB. At power shape the loud sound is excellent. Use power supply model Amp OCL the general by use Voltage +43V GND -43V. And should use the size current 5Amp sizes go up then give enough tall usual this circuit uses 8ohm loudspeakers s have are having about 120-145Watt. when see the circuit may inappropriate for a novice. If you will build should are careful specially request enjoy have. Power amp HIFI good listen please sir.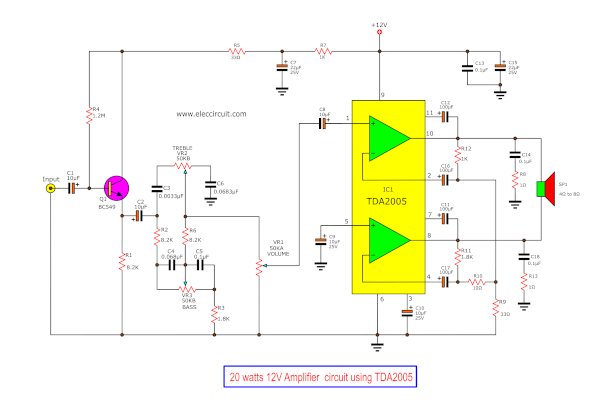 120W MOSFET power amplifier by IRF540-IRF9540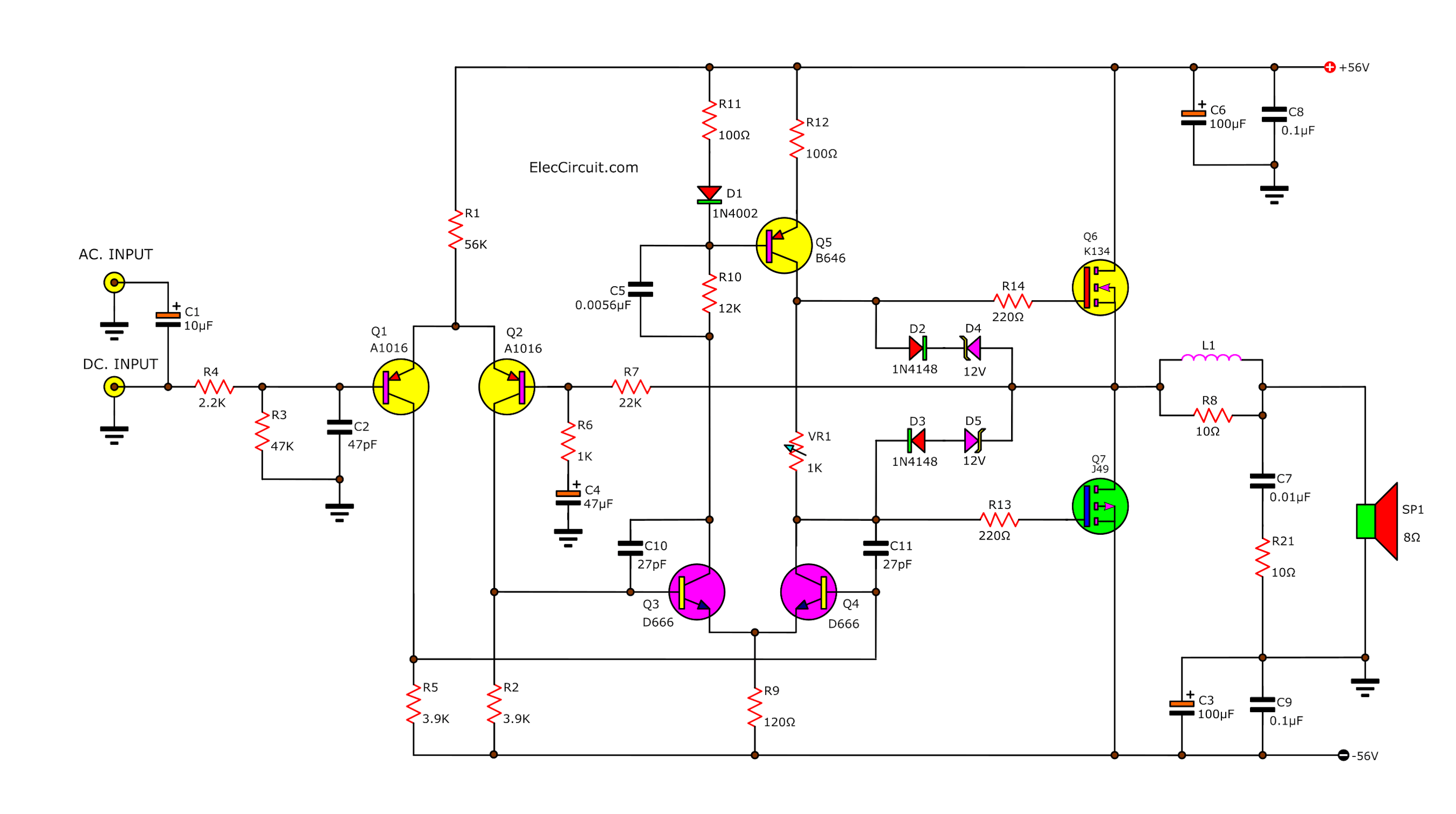 Friends many you may admire MOSFET power amplifier, because of good sound and durable. Today I begs for to advise 120W MOSFET power amplifier by IRF540 and IRF9540 the circuit are the character of main Amp, Build not difficult , because of use power Supply Voltage lowness about +35V GND -35V. but use current about 3A circuit character cheap very is OCL Amplifier Class AB then good moderately sound. And systematically protect fully both of protect through the circuit a loudspeaker is damaged and other. When see the circuit has already use moderately equipment then not convenient for a novice , but still use in rows building meditation and check to repair MOSFET power amplifier. The circuit is other , get please sir.
Mosfet Amplifier OTL 100W by K1058,J162

This includes a 220uF capacitor and two diodes to slow down the switch-on to reduce the output thump as the output capacitor charges through the speaker. This is not essential, depending on speaker sensitivity, with my own speakers there is just an unobtrusive low frequency sound at switch-on. With other applications such as a bi-amp or tri-amp system with active crossover filters, this addition may become more useful to avoid low frequencies reaching high frequency speaker drivers. It may also have some point if a high sensitivity speaker is used, so it makes sense to include it in this low noise version.