This regulator is 0-50v variable power supply circuit that adjust output voltage wide rage between 0V to 50 volts, and Also important is the overcurrent protection circuit at 3 Ampere. Which will immediately cut. The voltage regulation circuit because use IC-LM723 ICs will provide better performance. So is suitable as a power supply circuits for various experiments.
Since we ever present a project of this nature many more circuits. For example:
– Cheap adjustable 0-30V 2A Laboratory DC Power Supply
– Regulator 0-30V 5A
– High power 0-30V 20A
– Bench variable power supply
– 0-30V 5A Variable Regulator
But them was old over for 20 years ago. Now we have a project that can be used to cover almost all applications. Because it can adjust voltage between 0V to 50V and we use 2SC5200 transistor replace the 2N3055 old transistor (Though very ancient, relays still have many uses.) And also apply current to 3A which better than DC Adjustable Supply 0-50 volts 2A. Hope you'll like it.
Technical information
Used the transformer size 24-18-CT-18-24volts at 3-4A
Has an overcurrent protection to prevent damage to the circuit.
Adjustable between 0-50 VDC (Depending upon the supply voltage used at AC IN point)
Can apply maximum current to 3A
The working of circuit
As Figure 1 is the project's circuit diagram. The AC-voltage from the transformer will flow through diode D1-D4 to rectifier to DC voltage by has C1 act as filter voltage to smooth before sent through R1, R2 into TR5. And there IC1 is used to control a voltage at OUT point by adjusting VR1 can adjust voltage between 0-50 volts.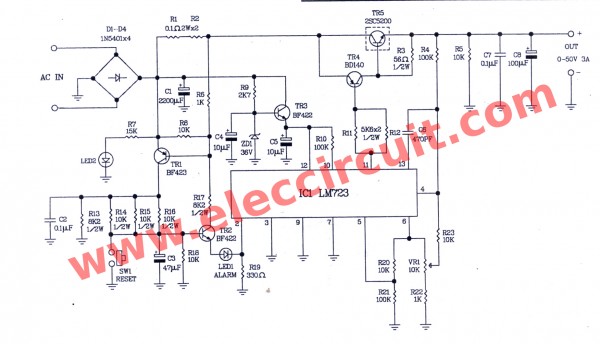 Figure 1 The circuit diagram of 0-50V 3A Variable DC power supply
The R1, R2 will functions for limitting overcurrent by works together with TR1, TR2. When the current exceeded TR1 and TR2 will work, and will have output voltage out of E lead of TR2 through LED1 into 2 pin of IC1. So cause the circuit stop provide voltage. The switch-SW1 will functions in reset system to restart working of circuit again.
How to builds
This project have quite many components. You should experience a modest electronic.I am sorry for this project not have a PCB layout. But you can use the perforated PCB. As components layouts in Figure 2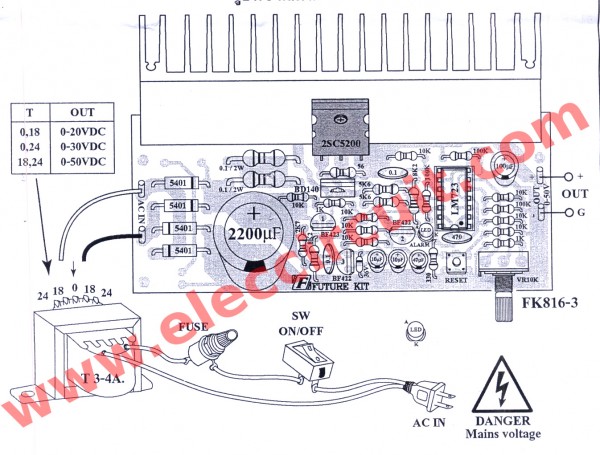 Figure 2 The components layout and wiring
Note:
PCB layout, Gerber files, full size image circuit and how to builds it. Please support us by buying it.(Ebook)
Please Buy now
Testing
Connect the transformer as shown in Figure 2 by a coil of a transformer to match our needs. Then measure the voltage at OUT. Supply power to transformer to observe that the meter, will need to measure the voltage from 0-50V by adjusting the VR1.
As Video below.

Answer the Question
Mr balasaheb desai: You can use 15V 0 15V transformer, you not use CT or 0 terminal. I think you will have the maximum output voltage of about 40V. Yes, you can use 20K pot,But you should add 20K resistor in parallel with this 20K pot. See in picture below,total resistance is 10K same in the circuit.