12V Switching Power Supply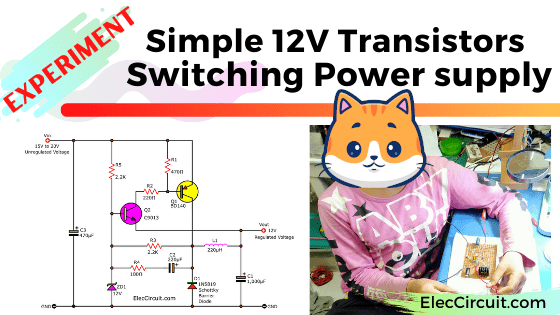 Can we build the switching dc power supply circuit with 2 transistor? This may be a good choice for you.

Here is a 12V 3A Power Supply Switching Regulator circuit,  or Step down DC Converter  voltage. Use IC LM2576-12 SIMPLE SWITCHER High Efficiency 3A Step-Down Voltage Regulator. Input DC Voltage 40Vmax and 16Vmin 3A.