These are Five Battery low voltage alarm indicator circuits, as ideas to make small projects them use LED display so easy and cheap with normal parts look at below.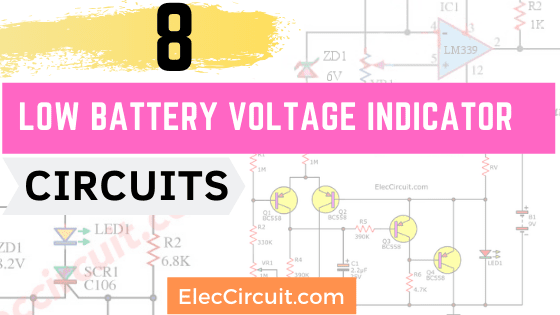 Friends may meet the disadvantages of the electrical equipment that uses battery be battery like to finished the climax always. These equipment do not help to give battery be finished have power upward again. But wait for warn when battery low is hurried change or charger to first be finished.
Simple Battery Low Voltage Alarm Indicator Circuits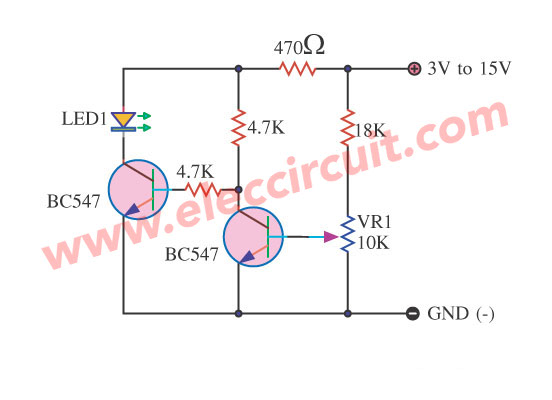 This circuit designs to come to apply to volt since 3-15V. The LED will begin to show, we can adjust with VR1.
When voltage decrease down more location dot keeps LED bright immediately.
The electronics part a little also just transistor BC547 and other.
It usual Current about 3mA but enough LED bright will valuable about 15mA.
LED display low volt battery 9V using SCR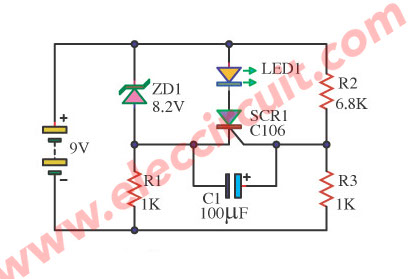 The LED stick bright when a volt of the battery model to load new get agree lower 8.3V ( for battery 9V). Which be minimum value that can agree, be a signal know that battery, want to load new already. The circuit can modify to go to apply to transistor radio for is warn change battery the group is new. By this circuit use SCR C106 perform edit the circuit. For drive a tube LED and use Zener diode use number , BZY85C8V2 400mW , perform compare with the level voltage the referable.
Led display for battery low volt
This circuit uses just integrated number circuit LM3909 and capacitors outside. It work by use NiCad battery 1.25V sizes. or The dry cell is small-sized is other. The circuit can do to copy is like , prevent many the group. For use show winking according to want Battery Charger Circuit that add come to this use solar cell model silicon or Diode for battery Charger automatically is at day time.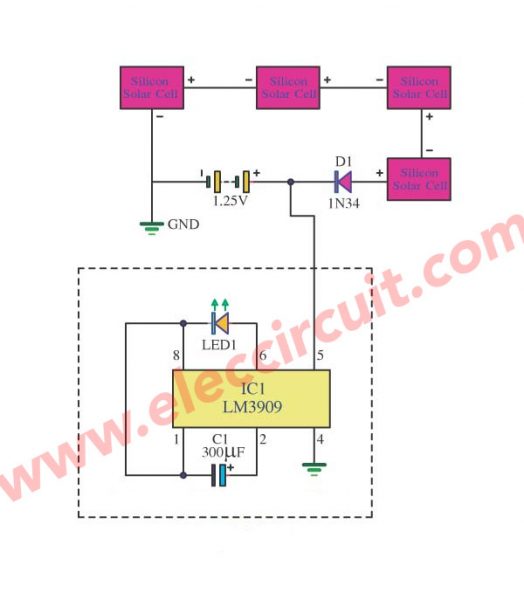 Battery Low Voltage Detector using IC 8211
This circuit can use with power supply since 5 volt until 25 Volt. When voltage of power supply or battery agree come to lower location level keeps. It make LED bright show know. Although the circuit this use how many is the equipment not, but there is the stability and accurate in good moderately work. Because of use IC Voltage Detector 8211 that bring build be Voltage Comparator Circuit. Which have Voltage Comparator at certainly stay within the integrated circuit. Using fines to decorate VR1 give Volt tall more Voltage Comparator The a little when level Battery Volt lower LED as a result bright suddenly.
Low Battery Voltage Indicator using IC-8211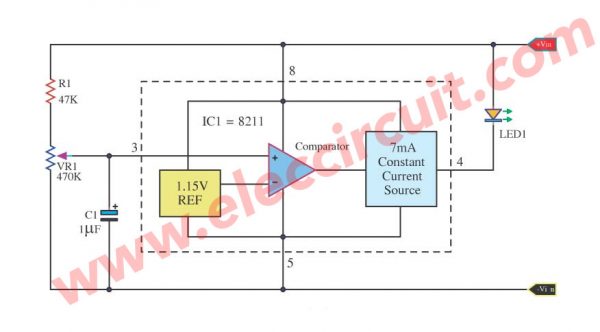 Circuit Low Battery Voltage Indicator by IC 8211
This be Low Battery Voltage Indicator circuit, model easily. It can show the level voltage, minimum of battery get with LED. By using IC number IC 8211 or ICL 8211 (Programmable Voltage Detectors) when the voltage of power supply lower arrive at the dot that fixes ( but do not lower 1.15V). The Voltage Comparator circuit within IC 8211, as a result, will order give the circuit gives current come out drive LED1 stick bright get. This circuit uses current altogether about 7mA only and can set voltage minimum get with VR1. Besides still use a little equipment 4 pcs. can work already. You see the detail in the circuit.