Friends ever meet a problem experience Electronics Circuit at want the level Voltage various?
I like to make any circuits form old electronic parts,Because it is very cheap, and a great challenge. Today I begs for to suggest Muti lab power supply 15V,30V,45V,60V Circuit may meet the requirement of friends get.
By it is the circuit is simple use the transistor = 4 pcs (C1061,A761,Driver 2N3053,2N4037) only and We use a Zener diode 30V (2pcs) has a constant voltage level. The transistor have equiv number many the number. but however this circuit inappropriate for you who want current tall. Because it gives current 0.5A only just. This circuit idea friends, may apply the work has please yes.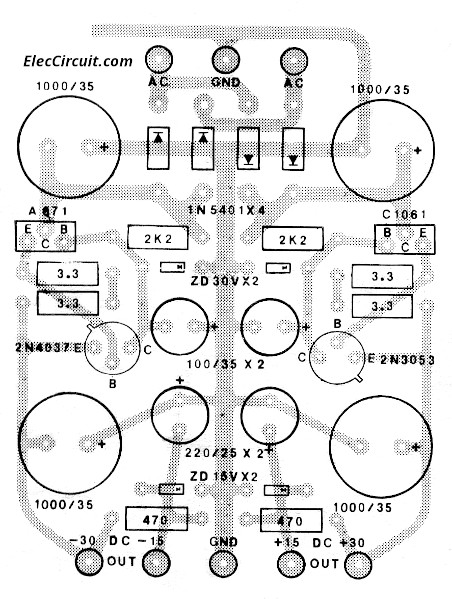 PCB Layout of multi-lab power supply 15V,30V,45V,60V