This be mini size power amplifier 2 watt OTL that use IC LM380. Be base readymade circuit for side sound work and the communication. Which use outside equipment adds least. The C6 can choose get many the value since 47uF to at 470uF which , have a voice good bass. The C3 use for decrease tall frequency or noise. It be valuable stay between 0.0047uF sections arrive at 0.047uF. And use to The 12V power supply (8V to 12V) from , car battery or the other.The Pin 3,4,5,10,11 legs and 12 soldered directly with copper side of PCB. Which use replace Heat sink The detail is other , see in the circuit.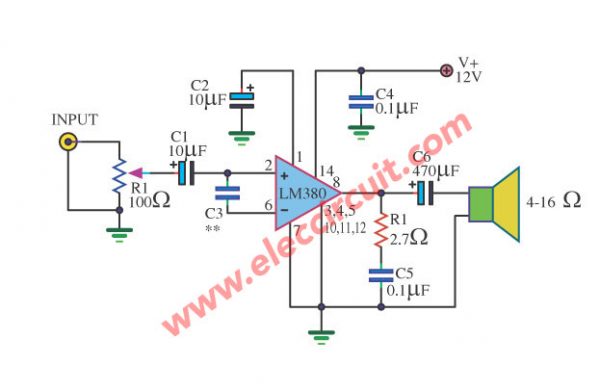 Mini amplifier for computer music
This is mini old amplifier circuit that used an Op-Amp Audio Amplifier at have strip zone frequency wide. It develop upward for apply to change digital signal to analog signal circuit (DAC) and change low filter circuit . For be born the sound of music. Which build by Chinese gambling cow staggers to stagger, By the circuit composes op-amp IC LM3900 perform amplify at the beginning, as a result driver the sound with dual transistor subsequently submit go to still a loudspeaker next. see other detail in the circuit.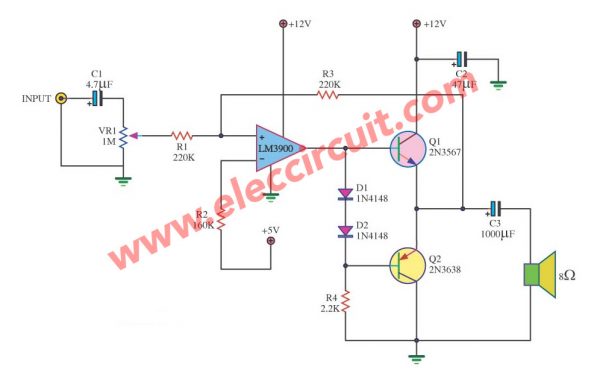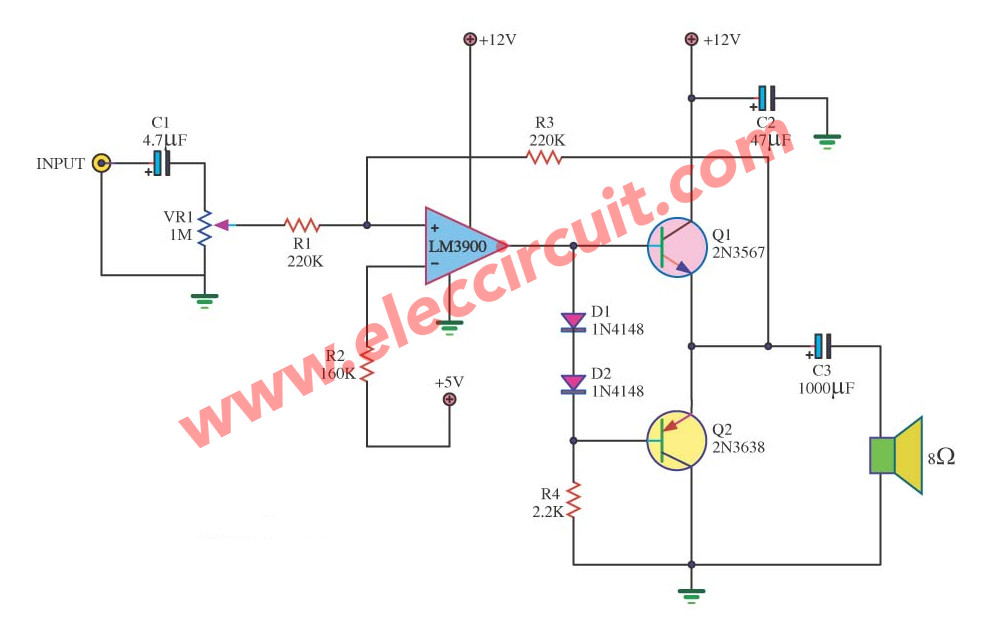 High volt mini Amplifier with UJT transistor
This be power amplifier circuit it work with high volt power supply about 125V directly. It composes UJT transistor and transistor the ordinary. This circuit uses transformer sing bail with then apply to high volt and use a loudspeaker has easy. It then get into trouble a little. You can fine to decorate the popularity has of the sound with VR1 – 1M. Read the detail adds in the circuit.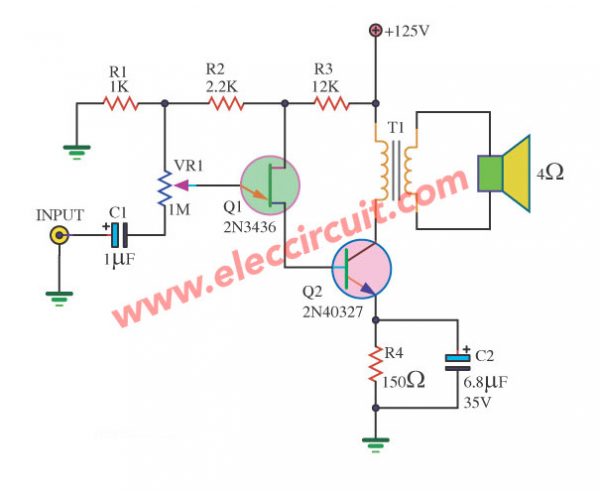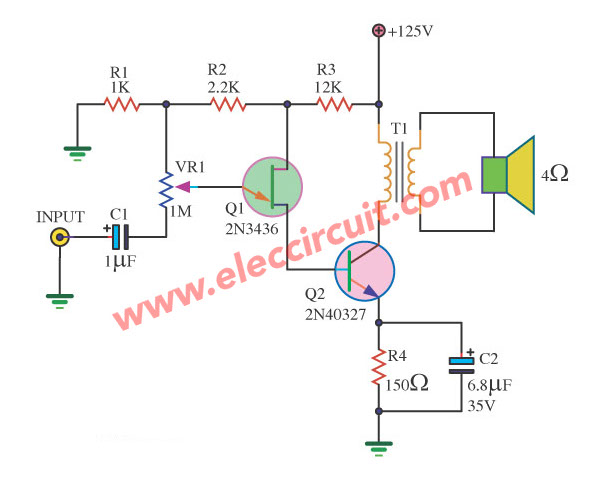 Note:
These circuits are not design PCB. If you do not want to design own PCB. Or use universal PCB Board that too difficult.
I would recommend these circuits below are DIY Kits available for use. I hope this guide is helpful for you.
Mini iPod / iPhone / MP3 Player Stereo Amplifier

Click HERE
5W Audio Amplifier

Click HERE
3W MONO AMPLIFIER

Click HERE