Pre Microphone low impedance using TL084
Pre microphone model Low impedance circuit,that interesting. Because be the circuit has small-sized. It uses integrated number circuit TL084 be op-amp kind low noise. Then of good quality good sound , besides if you have no Microphone still can use 8 ohm loudspeakers can replace. By use transformer , build add follow circuit picture. This circuit should apply to power supply the quality is tall for decrease all noise.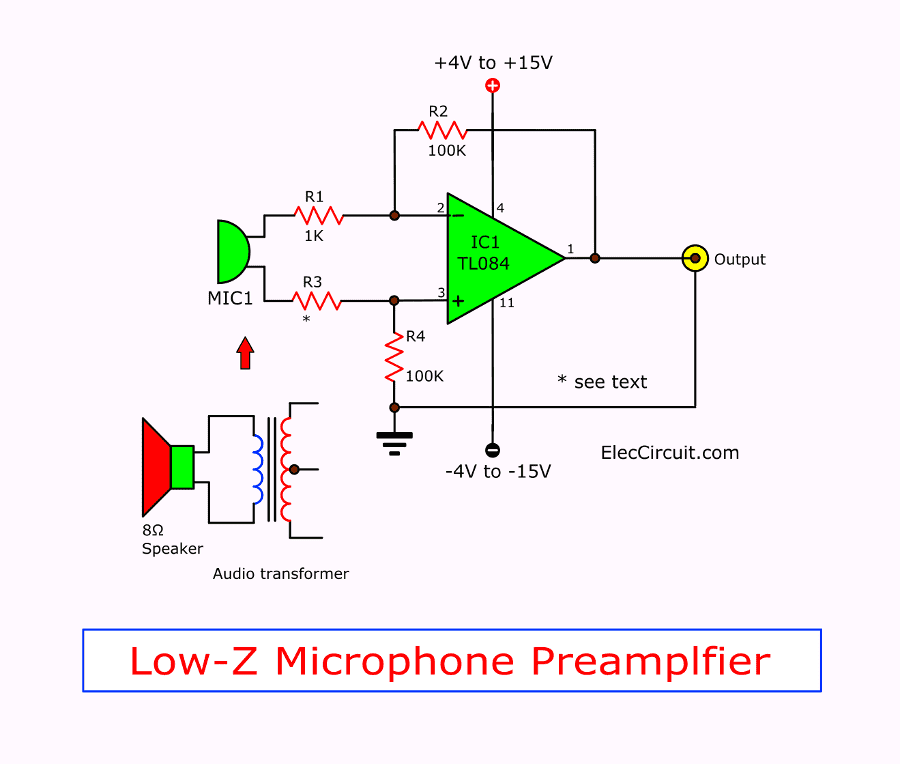 Related Links
Dynamic microphone Amplifier for earphones
ECM Mic Preamplifier by BC549
Portable Microphone Preamplifier by BC550C
Microphone Preamplifier by LM837
Simple microphone preamplifier by BC547
Related Posts :
This circuit was submitted by Lazar Pancic from Yugoslavia. The sound card for a PC generally has a microphone input, speaker output and sometimes ...

I decided to make this circuit so that I could listen to faint noises. It is a simple two-stage transistor amplifier design. The circuit was d ...