This is a Mini Organ circuit using N556. Now maybe the era of microcontrollers and computers. But having a basic level of electronic capabilities is still necessary. I like to collect electronic circuits. For everyone's learning.
See in the circuit below. I am going to show a simple NE556 circuit with mini-organ.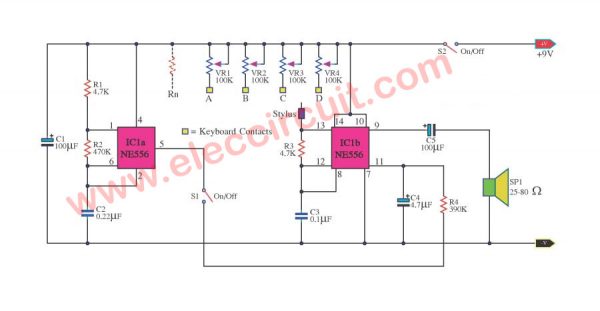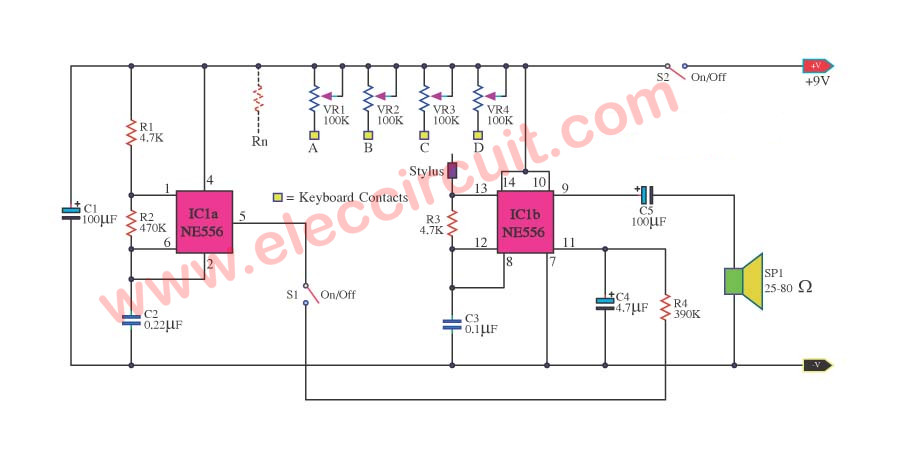 When you will think to build Single IC Organ Circuit the some one. I begs for to advise this circuit , because use IC NE556 or LM556. Which within its structure is like have the integrated circuit IC 555 arrive at 2 together follow my circuit. Control by Keyboard contacts and SW1 Tremolo ON/OFF as a result can choose music pitch that can want.The detail about mini Organ Circuit the this. Can see in circuit picture sir.