When we have low current current output of OP-AMP, so cannot use any circuit output. We can increase OP-AMP output current by this. In circuit the OP-AMP IC-LM324 up current to 85mA size max.
The op amp output current can generally be in the range of 20 to 40mA.
and The LM324 has numerous applications. Quad/ 1MHz/ Operational Amplifiers for Commercial/ Industrial/ and Military Applications. You will build a light meter that uses all four OP-Amps in a LM324 to form a ladder comparator.
But they can provide output current of 20mA only.
With on the LM324 IC number includes 4 OP-Amps. and 3 OP-amp is applied to parallel together. Therefore the output currents up to 85mA, it also has significant short-circuit protection too.
The properties of frequency response time from 0 Hz to 200 KHz, the R1-(10ohm) and C1-(0.01uF) are for control of isolates within, and R is the 10 ohms to control the flow of the op amp for each mean much every op-amp.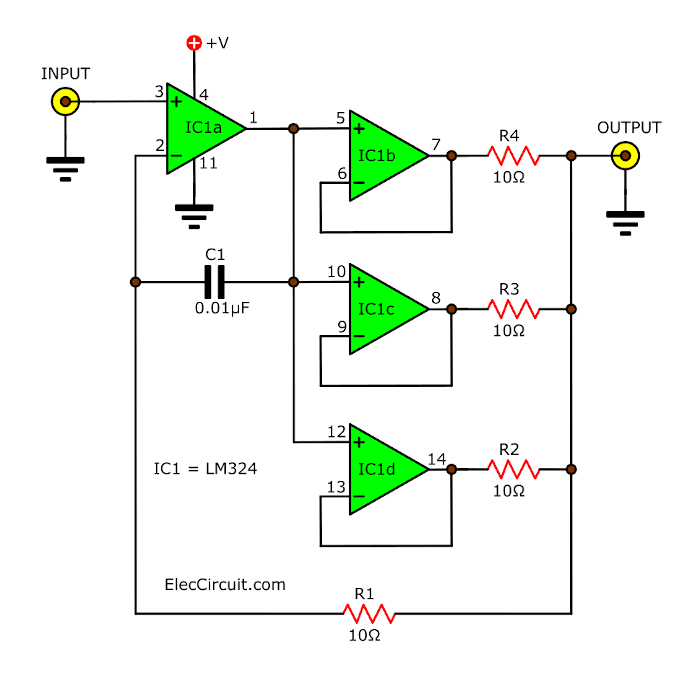 Other circuits are recommended.
---