Today I have new circuit idea but old collection. This is Automatic battery charger circuit for old motorola radio.
This is a small motorola radio charger circuit, for the 9 nickel-metal hydride battery holder, if the battery is charged to 11 Volts.
When apply the walkie-talkies in this circuit. The RED LED will light up to show a charging status for times about 8-10 hour, And next the battery is charged in full, then the green LED will glow up, show battery FULL mode and this is in range : "TRICKLE" it will be charging in low current about 10mA-14mA at all time.
Note: When using this Walkie-talkies battery charger circuit. AC plug must be pulled out of the machine at all times.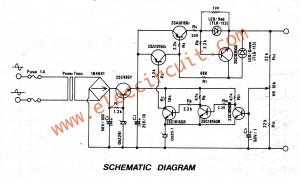 SCHEMATIC DIAGRAM