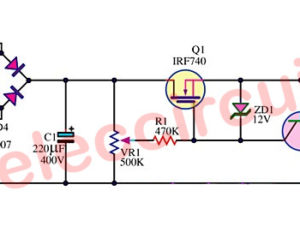 it is protected the current over the limit that we define at about 100 mA.
The top cheap 7805 Dual Variable Regulator Power Supply. It can adjust the dc voltage with +5V to +25V and -5V to -25V at current 1 amp, using LM7805 and LM7905.
It is easy circuit but high current output.