Today Kunal Banerjee send this project to me. It is a simple Sound detector circuit using LM324. He said "DEAR SIR, TODAY I HAVE MADE A SOUND DETECTOR CIRCUIT, AND ITS WORKING VERY GOOD AS ITS CAPACITY TO CATCH THE AUDIO IS TOO HIGH AND EASILY DETECT THE SOUND AND THEN IT WORKS.
SO PLEASE ACKNOWLEDGE.
THANKING YOU."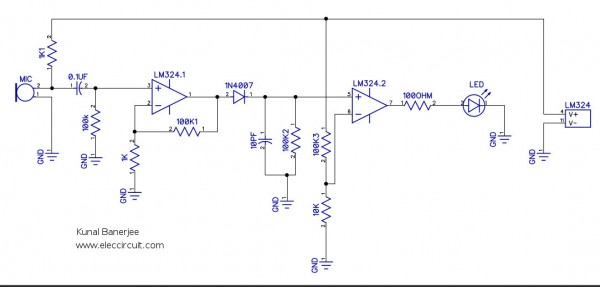 As Figure 1 is the circuit diagram.
The circuit use Mic1 is condenser microphone, when it get the sound make voltage across changing as AC signal and amplified by LM324 op-amp and show the sound with LED1 at output.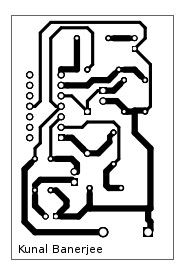 Figure 2 the PCB layout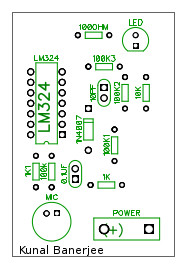 Figure 3 The component layout.
The single power supply voltage is 5V-12V.
GET UPDATE VIA EMAIL
I always try to make Electronics Learning Easy.