This is a basic NPN transistor circuit which it provides a simple mean of obtaining phase shifts between zero and 170 degree.
The BC108 transistor works as a phase splitter, the output at point A being 180 degree without phase from the input.
Then Point B is in phase with the input phase.
Adjusting R1 gives the sum of different proportions of these and from now a successively variable phase shift.
The circuit operates perfect in the 600Hz to 4kHz range.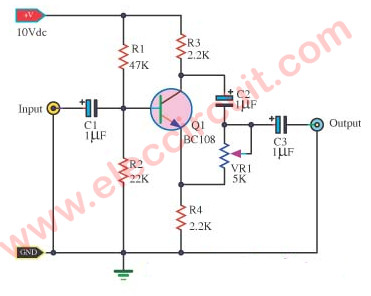 GET UPDATE VIA EMAIL
I always try to make Electronics Learning Easy.