The circuit that see this is power supply 6V to 9V (Input 12V) of a calculator. That have preventing something through the circuit in. The part that perform to heal strong a picture uses the integrated circuit op-amp multi-purpose 741 numbers in the character comparator mode.
How this circuit works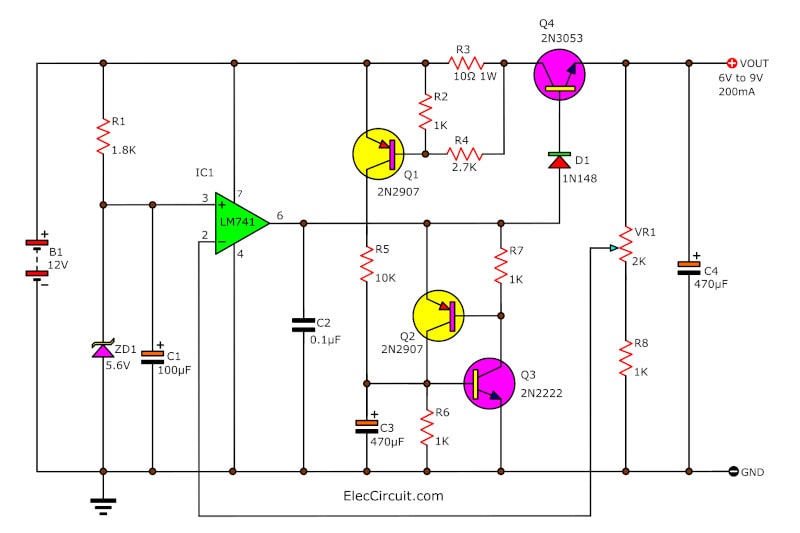 The circuit protects output compose transistor TR1-TR3. By transistor TR1 perform acknowledge voltage straddle Resistor R3. Which work when have current about 250mA or more than flow through R3 when TR1 work pick load C3 as a result will do way resister package R5 10K values and thereafter 2 railings second.
The voltage its will enough encourage. TR1 which cooperate TR2 assemble be Transistor many rapidities are only. This circuit consumes current in the condition calmly don't arrive at 5mA and Current fully a part will protect to have 12mA railing sizes only.
Related Circuits