This power outage alarm circuit can be used to prevent a power failure. Example: Microcomputer systems. This circuit will send logic pulse "1" shortly before the power goes out completely. To trigger the power outage protection circuit for working. Or use to trigger the storage circuit to keep your important data in memory is used by battery power.
The circuit is above the dashed line in Figure 1 example of 2 model of 5volts power supply. It can be applied to this circuit by connecting the points X, Y and Z.
Figure 1 Power outages prediction circuit
Functional circuits, power supply with small ripple on the grid B, and power supply that much ripple. Which rectifier by D1 and D2 appear at point A as shown in Figure 2 It is seen that voltage at point A to point B as drops every time 20 mS. (Every half period of the AC voltage or AC line.)
At this point, T1 and T2, it will work, and the mono stable multivibrator It will be triggered again Because the pulses of mono flop with about 15 mS. The output Q, is "0" for as long as there is power on.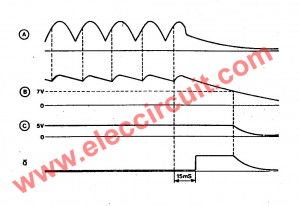 Figure 2 Signal characteristics in various point
However, if the electricity goes out actually, the voltage at point A is lower than point B. And there are similar waveform voltage capacitor gradually reduced. The MMV circuit would not be motivated again. The output Q is "1".
After this period, 15 mS is very slow, These pulses are used to stimulate the Interrupt routine program to move sensitive information in a secure place.