The a LED chaser is popular, so we will modify it into the easy and cheap timer.
First,a appliance will works, while respective LEDs will flash, and until all LEDs go out. Then the appliance stop.
How it works.
In Figure 1 is the circuit. To begin with, to apply the cord and the appliance to outlet of the circuit. Secondly, briefly press the pushbutton switch-S1 and release slowly.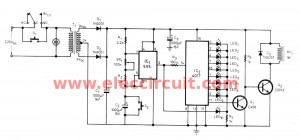 Figure 1 the circuit diagram of the easy timer
Suddenly, LED1 will shortly light up and LED2 will switched up instead, but LED1 will go out and will switch ON-OFF as the oscillation of IC1-555. And this will cause LED2-LED10 light up in sequence, until to the last LEDs then the circuit will also stop the appliance.
The VR1 use to adjust time in each step.
How to reset the circuit,first release it for 10 second, then press S1 and S2, the circuit will restart immediately.