My son want to build a table for younger sister to using a modeling clay.
We are very fortunate to be able to buy wood chips easily and cheaply.
As homeschool boy loved so much artificial wood.
But we are not the professional woodworking. It may be a process that is not complete. And the beautiful
How to Make tablet child friendly
1. Draft – he painted simple on paper.
2. It is important to fully prepare, wood, saws, electric screwdriver, screws, etc.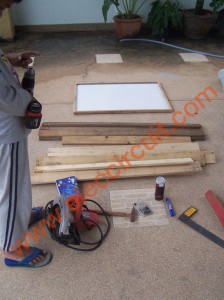 3. Cut woods by the circular Saw.

4.Use the tape measure on the length of the wood, preparing-cut with my father.

5.Assembled wood, glue and fasten with screws.
Should Pre-drilling first! ,Reduce broken wood.


We use this as a power screwdriver.
It is small, lightweight, durable, powerful and very cheap.
6.Install legs

7.Finally, the structure of the table.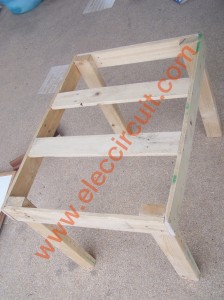 8. Place Whiteboard on it, ready for use.