This circuit use a simple ideal is the calculator count a frequency within range 1 second.
This time base is generated by IC-555,on astable multivibrator form.
How it works
The number on the calculator's panel is the input frequency. to base of transistor Q2 .
The capacitance of C1 should is lowest tolerance,to be accurate.
But this circuit can measure frequency: 250MHz maximum only, because the Q2 feature. If need to counts higher frequency, you can change number of Q2.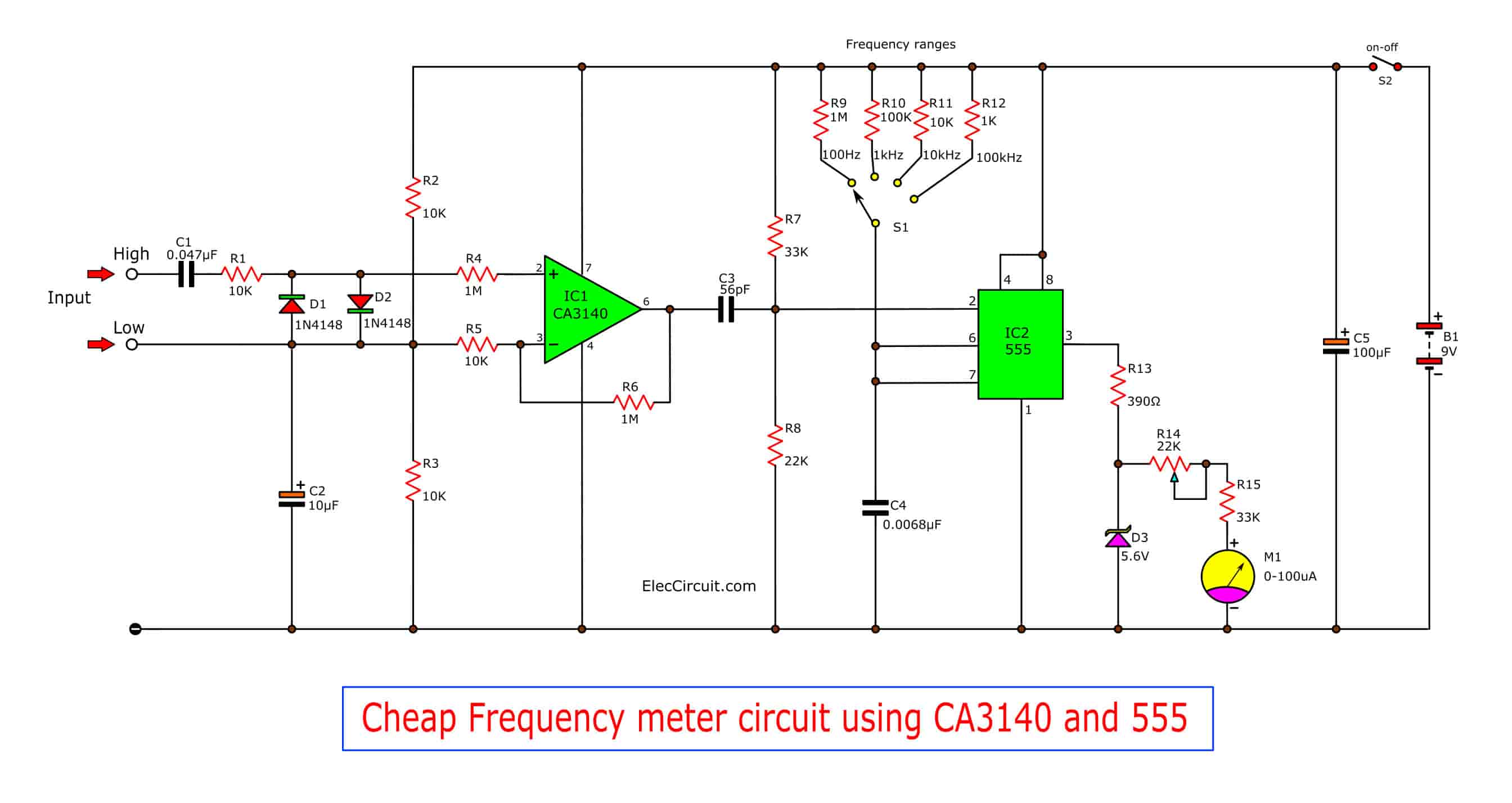 For example the 2N2369 transistor, can measure frequency about 500 MHz.
Also,we should choose the good calculator to measure high frequencies. This circuit use the casio version VL-1.
How to adjust and uses
This is very easy to adjust. First, set calculator to ready, start to press 1 button, then press + + (press plus button) 2 times, next press "=", then press "+", press "-", and lastly press "=", until the number show as 0 or zero.
Second, apply the reference frequency to this at base of Q2 for example frequency 100 Hz, then adjust VR1 until can read to 100, may be long time. Just this we will have simple frequency meter.
Note:
Importance! This is ideal only I cannot tell you this worked.
When uses we should apply the input frequency in to base of Q2 before, then select switch S1 to the circuit.