If you get into trouble about the heat of notebook. Today I begs for to advise the way enhances the speed of the electric fan with Fan Speed over Ride Switch circuit. Normally the electric fan will begin to turn when 60 c temperatures by have voltage feed 2.0 v. If still hot again enhance voltage go to 2.1,2.2,2.3….3.0V. At 80c circuit temperatures board circuit send the maximum score only. But temperature still go up again arrive at 100c until shutdown by oneself finally.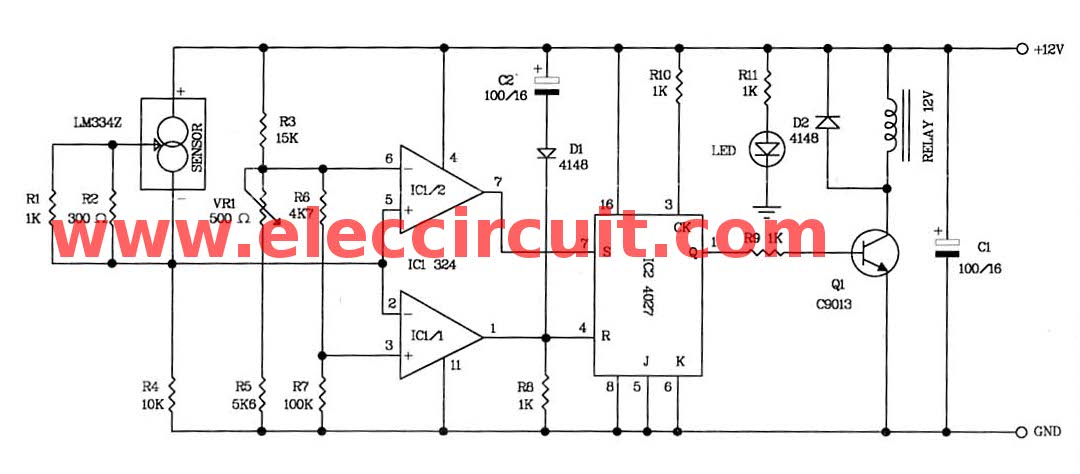 When try wire for electricity usb 5V as a result make the electric fan turns well. But have a voice loud all the time in usual usability do not have to command give small stump hill turns fast all the time only. Then have the circuit checks that at present have 3V pressures have already. As a result become voltage 5V replace, make the electric fan turns fast go up originally more.
The work of the circuit, easiness just use transistor and diode only. Usual when voltage do not arrive at 3V make Q1 PNP do not lead the trend. But when voltage many arrive at 3V, have current change D3-D6 1N4148 make Q2 – 2N2222 ead the trend and Q1 – 2N2905 bias follow make voltage 5V, Change small stump electric fan hill well. The D1,D2 1N5819 use for protect volt flow turn back. The detail is other see in the circuit.
Other circuits are recommended.
---
Related Posts