This is DIY pocket pack solder. To portable and lightweight with the division lead to shorter. Normally we always to buy big lead because worthy than small. My son buy new solder; DIA: 0.8mm 1LB TIN/LEAD 60/40. But He does not like it because too much heavy and difficult to use with As Figure 1.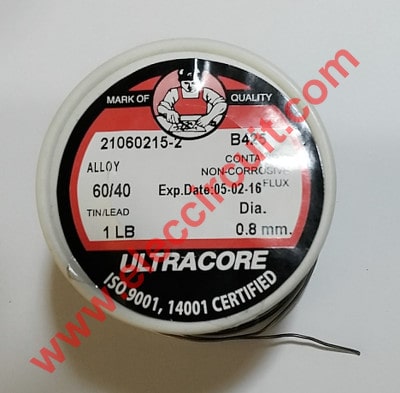 He saw the pocket pack solder is in here: Thus, there is an idea to adapt something near us to reused without buy more.
We have these markers a lot as Figure 2


We take pen nibs out, then put the lead instead.
Figure 3 Use pliers to pull the pen tip out.

Figure 4 Use pliers to pull the pen nibs out
Figure 5 Pen parts that we pulled out.

Figure 6 We roll lines lead to a coil. Then put down instead pen nibs.

Figure 7 We try to work very well. My son is happy Life easier