A electronic friends was seeking a play circuits in your free time,a cheap and easy to made.This dice digital circuit would be a favorite of everyone, by using it to display the numbers.
When you switch to a spin button or it like is tossing a dice. Looks like a random form normally.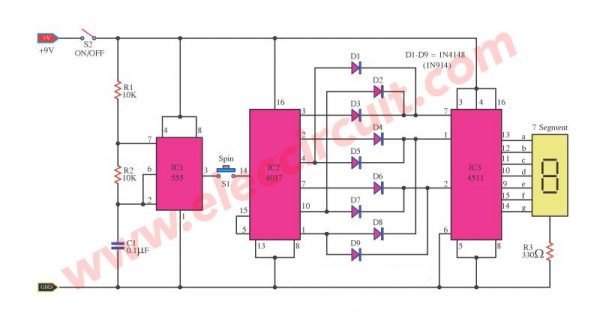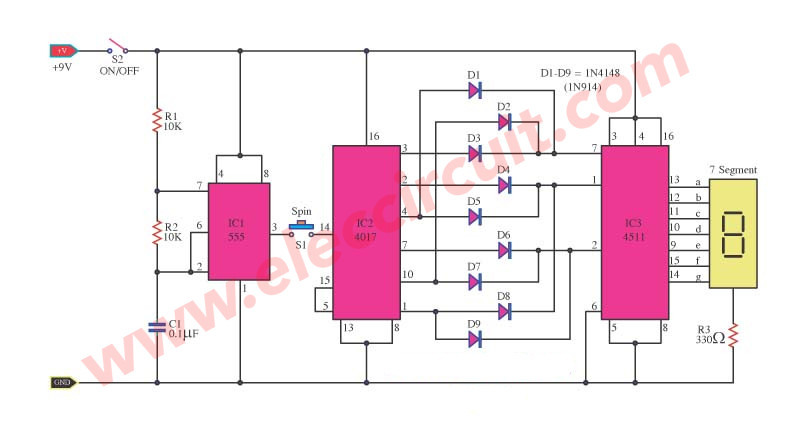 A heart of this circuit,an a stable oscillator 1Khz with IC 555 and RC networks,it will be output to IC2 is Decade counter IC – 4017.
When I turn off the spin switch, it will be converted to a binary input with a diode matrix D1-D9 (1N4148 or number 1N914) and then changed to a 7 segment display with a decoder drive IC No. CD4511 (IC3).
The brightness of the numeric display, may be customized by adjusting the value of R3.
Note:
Unless this circuit we also have other circuit that use principle same.