This circuit basically the base of the usability IC number CD4042 (7 Stage binary counter). By the circuit will regard the binary digit arrive at 128 BIT. Then show with LED 7 the make easy build the education.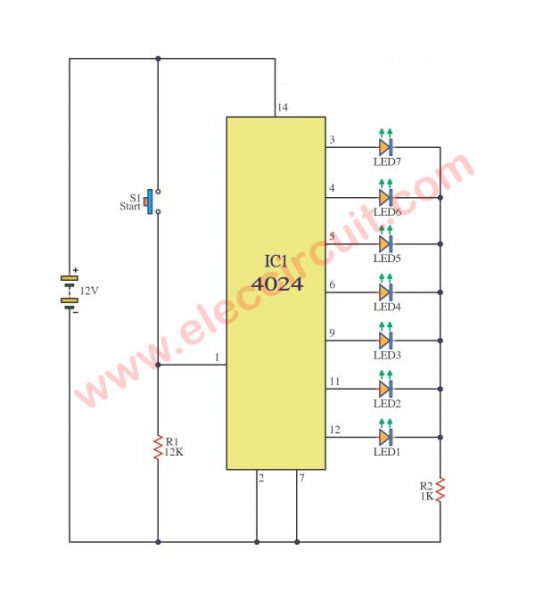 When feed power supply give with the circuit IC1 as a result will change way position output every time. When receive pulse signal from pressure switch S1. By pin 1 (CK) will receive pulse signal pin edge goes up to are logic "1" and when liberate switch receive signal pin edge down is logic "0" thus when press switch S1 time that 2 LED2 stick bright. But LED1 switch off which be the show output the two base is 001 and when press switch S1 time that 3 LED1 and LED2 stick bright. But LED3 switch off display be output the base is two be 011. when press switch time build go to as a result will display be the binary digit goes to continually until arrive in time that 129 which LED1-LED7 will stick bright and the integrated circuit will do something reset begin count at new zero output every a leg has will logic "0" cause LED1-LED7 switch off be finished every.
4511 Binary to Decimal decoder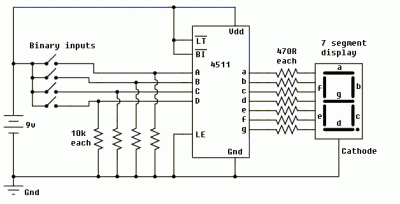 This isn't a very useful or interesting circuit but it demonstrates the prinicple of a Binary to Decimal decoder IC such as theIC 4511.