This is a pulse generator circuits or standard astable oscillator circuit for IC 555 timer,NE555N IC.
Use for digital Logic circuit. IC 555 use voltage supply 5V to 15V.
We have many circuits for you can builds easy below.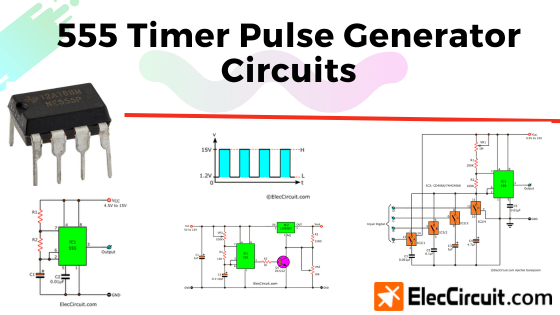 Simple Pulse Generator circuit by IC-555
The output frequency will be approximately 1kHz and the duty cycle 50-50, The output's frequency is control by R1.
f=1/(1.4*R*C).
The values in the formula are expressed in ohms, farads, seconds and hertz. This formula is much simpler than that of the previous circuit.
Parts you will need
R1___________100K 1/4W Resistors tolerance: 5%
VR1__________1M Potmeter
C1,C2________0.01uF 50V Ceramic Capacitors
IC1__________NE555 Timer
Detail more, please read in this image circuit.
We can see more example IC-555 circuits below.
High Power Pulse Generator using LM350T and NE555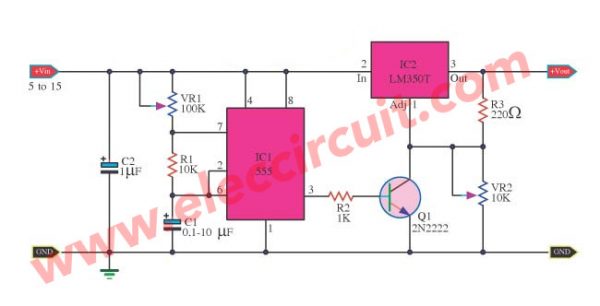 ---